A new track weapon has been introduced by Lotus, called the Exige S Club Racer. It's a stripped out version of the already-serious Exige S.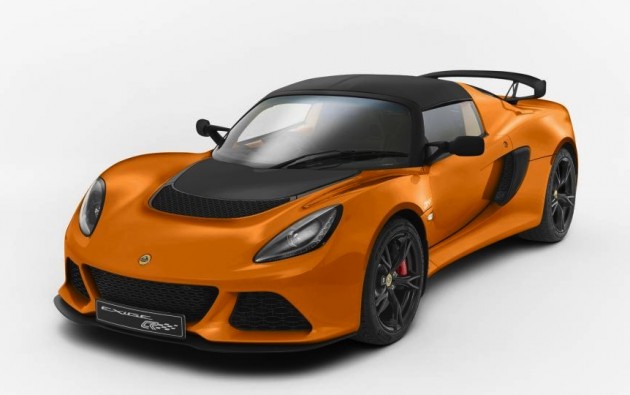 The first major enhancement you'll probably notice is the new aero package. It consists of a more aggressive front spoiler, a big rear wing mounted on race-like pillars, and a modified underbody with a flat surface to allow air to flow quickly beneath the car.
Thanks to the aero bits and pieces, the Exige generates around 42kg in downforce at speeds above 160km/h. This means it handles better than the regular Exige S and is even more suitable for track use.
A number of changes have been made to reduce the car's weight as well, with a special battery, lightweight sports seats for the passengers, a unique centre console, and lighter weight doors. These help cut 15kg from the Exige's kerb weight, resulting in 1161kg.
Lastly, the engine didn't really need any more motivation so Lotus has left it untouched. It's a 3.5-litre Toyota V6 that's supercharged to develop 258kW and 400Nm. It enables the lightweight to sprint from 0-100km/h in just 4.0 seconds, with a top speed of 274km/h.
Australian details are yet to be revealed, however, Lotus says the Club Racer comes with £4500 worth of extras but is only £2400 more than the Exige S in the UK. It's available to order now. In Australia the manual Exige S coupe starts from $132,990.