Toyota has introduced a fiery Inferno orange colour scheme to help celebrate the nameplate's 20th anniversary. The RAV4 is currently on track to post its highest yearly sales figure ever in Australia.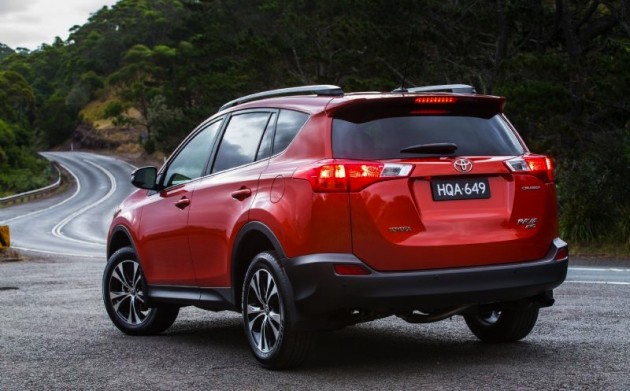 The RAV4, standing for Recreational Active Vehicle with 4-wheel drive, is now on its fourth generation. It's available with a range of petrol and turbo-diesel engine options, various trim levels, and in both four- and front-wheel drive format.
Since it's debut, Toyota Australia has sold a whopping 228,677 examples of the humble yet sporty little SUV. And so far this year the local arm has sold 14,917 examples, which is up 6.2 per cent on last year's efforts. This means 2014 will be the most popular year for the RAV4. Toyota Australia executive director sales and marketing Tony Cramb said,
"A truly pioneering car, RAV4 set the trend for crossover vehicles that combine the driving comfort of passenger cars with all-wheel-drive capability and versatile bodies.

"Now in its fourth generation, RAV4 is ideal for singles, couples and families looking for a fun, sporty and fashionable alternative to people-movers and wagons."
Although it's not the performance special edition we would have hoped for, the current model is now available with a unique exterior colour and matching interior trim to spice up the range. Specifically, 'Inferno' orange is now available on the GXL and top-spec Cruiser models.
Inside, the Cruiser models can be had with a terracotta trim with black highlights, transforming the somewhat boring interior atmosphere into a Euro-style aftermarket upgrade. The orange-like terracotta is applied to the doors, dash, and leather-accented seats, with black sections for contrast.
These options are now available through any Toyota dealer across the country. If you are interested in buying a brand new Toyota RAV4, or any new vehicle for that matter, be sure to ask our car buying team to find you the best quote. It's free. We can help you save heaps of money on a new vehicle price.