The Australian motoring industry has seen its fair share of triumphs and fine achievements over the years, but as we enter the twilight phase, let's have a look at some of the stinkers that have tainted an otherwise proud history.
Astron-engined Mitsubishi Magna
While the Magna was (rightfully) regarded as a unique and groundbreaking take on the family-sedan when it first released, we're sure you'll be hard pressed to find an Astron-II-powered TN-TS Magna without a plume of blue smoke in its wake. Enough said.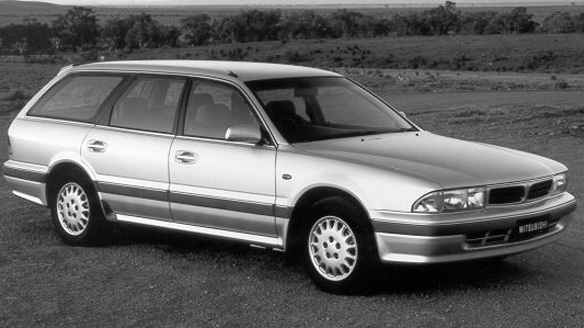 Ford EA Falcon
What had the bones to become a best-seller for Ford, became an expensive lesson in poor execution.
The EA Falcon was an aerodynamic, modern and handsome design. Unfortunately, Ford was too gung-ho about beating the VN Commodore to the market, resulting in a rushed launch with catastrophic build-quality issues. Motoring writers even spoke of steering columns falling into their laps.
With a new OHC engine, choked by a single-point injection system, and a carry-over three-speed automatic gearbox from XF models, the EA Falcon was an incomplete vehicle that could have been so much more. Later EB, ED revisions addressed this, with the substantially refreshed EF Falcon becoming Australia's best selling car of 1995.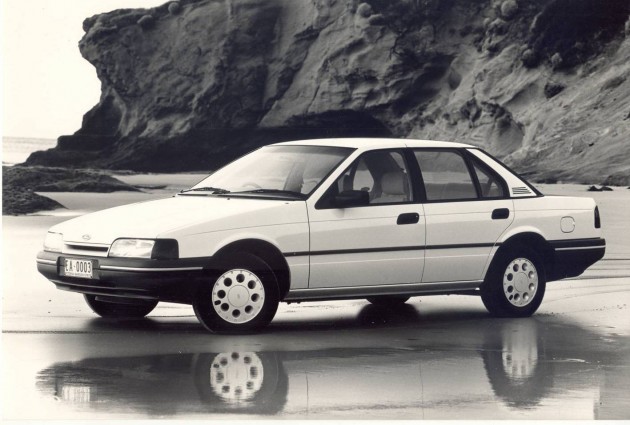 Lightburn Zeta
It might be unfair to include this little trooper, because washing-machine manufacturer Harold Lightburn deserves a pat on the back for daring to enter into the automotive market.
He did so with this. A fibreglass-bodied compact car, with a two-stroke engine, plus uniqueness and simplicity in droves.
Harold saw a market opening up for small vehicles, but unfortunately so did other manufacturers. Most notably of which was BMC who offered the Mini for just £60 more than the comparatively diminutive, underpowered, under-engineered Zeta.
This might go some way to explaining why after shifting only 363 units, the Zeta was taken out the back and given the Old Yeller treatment. Nevertheless, the Zeta is nowadays quite a collectible and unique car, which speaks of character and Australian ingenuity.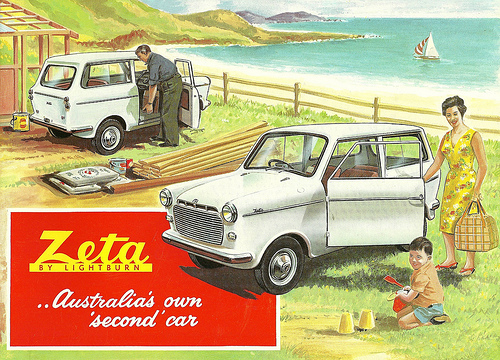 Holden VF Sandman
While the VF Commodore is a superbly polished, excellent Aussie car, Holden's latest limited-edition version has aroused raised-eyebrows and face-palms in equal measure.
The Sandman was introduced in 1974 as a sportier variant of the HQ panel van. It quickly developed a cult following, and became synonymous with airbrushed murals and rampant in-car intercourse –  if you had a daughter in the 1970s or 1980s, you hated them.
The new version, supposedly a tribute to the original, is nothing more than a cynical stickers-and-decals exercise. Given that Holden no longer offers a panelvan bodystyle, it's hard to capture the spirit of the original in a mass-market wagon. Perhaps this is one that should have been left on the shelf.
Holden displayed a concept Sandman in 2000 with elaborate Mambo-designed murals and a more befitting bodystyle. How the mighty have fallen.
JOSS Supercar
Aussie car designer Matt Thomas first presented the JOSS Supercar at the Australian Motor Show in 2004. Since then the engine details and specs have changed, the launch date has been pushed back repeatedly, as it has failed to get off the ground.
It is now 11 years since the concept was first shown, and while many hope to see success for an Australian supercar – including us – it's hard to see an 11-year-old design attracting sufficient attention from investors to come to fruition.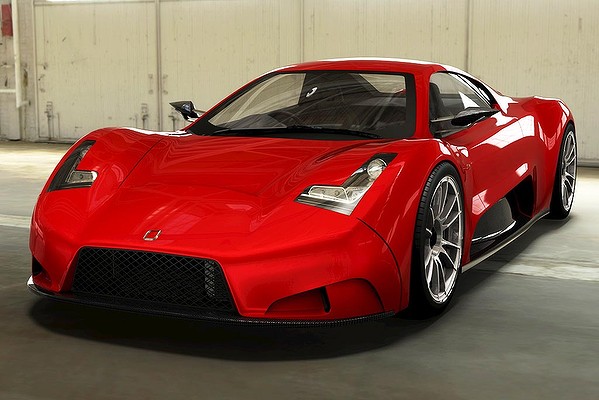 Button plan: badge-engineered cars
In the 1980s, Senator John Button introduced legislation aimed at increasing the quality of our locally produced cars through reduced-tariffs and the number of factories decreased.
As a result, Holden was making Toyotas, Toyota was making Holdens, Ford was re-badging Nissans, and some other strange concoctions. We had the Ford-badged Nissan Patrol and even a Toyota-badged Commodore. A bizarre arrangement with no key differentiators, aside from the badge, for only the most naïve customers.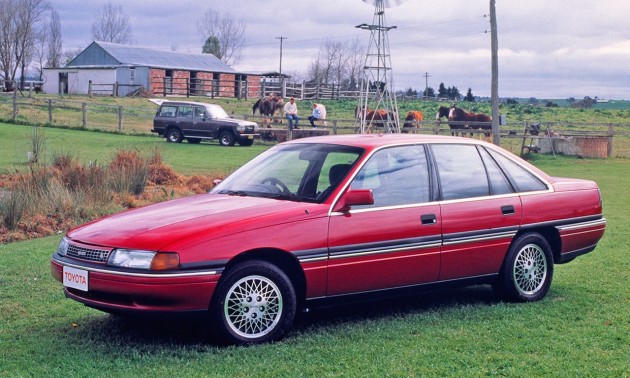 Mitsubishi 380
When time came to replace the popular Magna range, Mitsubishi no longer had a Japanese donor model to call upon. The only similar product in the international Mitsubishi catalogue was the nasty-looking US-spec Galant. Given no alternative, Mitsubishi adapted Tonsley Park to build right-hook versions of this Seppo monstrosity. Despite being finely-tuned and doing the best with what the local company had, the 380 sunk them. Production of the 380 stopped in 2008, along with a complete closure of local Mitsubishi manufacturing.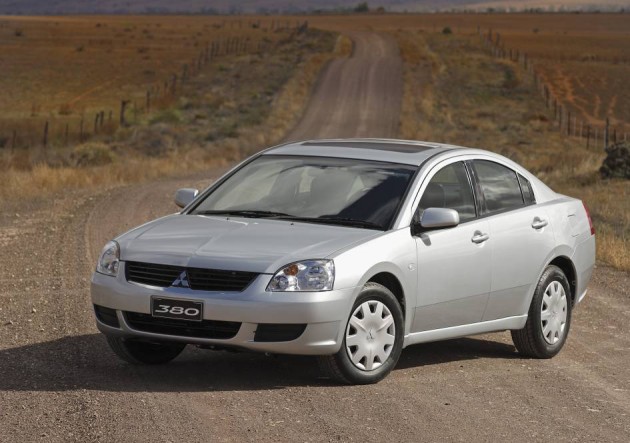 Holden VC-VH 'Starfire' Commodore 1.9
As far as knee-jerk reactions to the Oil Crisis go, this one is a doozy. Holden, without a unique four-cylinder engine, 'chopped' two cylinders off its venerable 173 'blue motor', culminating in an unbalanced, underpowered push-rod four-cylinder boat anchor. 58 stampeding kilowatts struggled to get you out of your own way, while, unbelievably, Toyota also offered the Holden engine in it's Corona. With the next Commodore rumoured to return to four-cylinder power, engineers will no doubt want to ensure they don't evoke this dark chapter.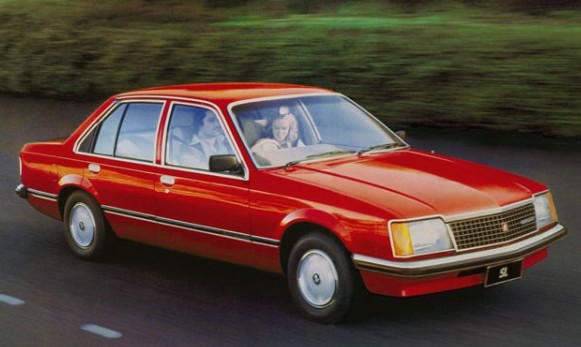 The end of the line
The biggest Aussie motoring fail has to be this. First Ford announcing in 2013 that it would no longer continue manufacturing the unique-to-Australia Falcon and Territory. This was due primarily to Ford's One Ford mantra, which doesn't allow automotive orphans, and also because of adverse manufacturing conditions. Holden and Toyota had plans to continue into the next decade, but this was contingent on government funding. After a change of government, and public sentiment which shifted against the local manfucaturers, they both pulled the plug in 2014.
Arguably, this could have been prevented with smarter legislation and no funding cuts, but given the huge pool of talent Australia has in the industry, it is a tragedy. The component sector is doing it's best to transition and adapt, but without an automotive industry to support it, is almost certain to face widespread extinction.
There have been whispers of new Australian start-ups, and, while a remote possibility, stranger things have happened.