After a number of slightly disappointing reviews from the world's motoring press, McLaren has announced it will make tweaks to the McLaren MP4-12C production cars this week. The main tweaks will involve giving the 3.8-litre twin-turbo V8 a decent voice box, with louder tones.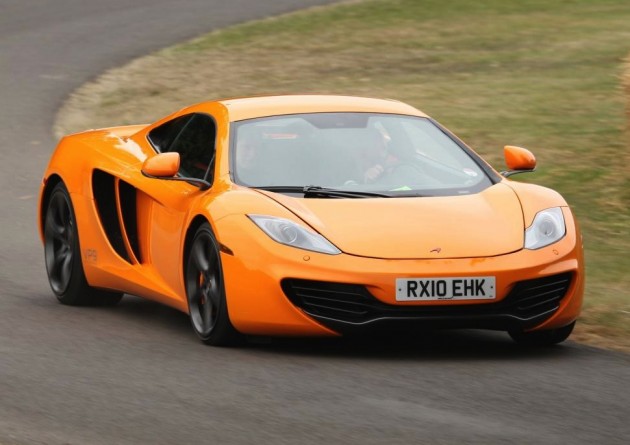 McLaren has taken recent reviews to heart and wants to give the big Mac a fresh tune to enhance "emotional appeal". The company says it does not want the MP4-12C to be placed below the Ferrari 458 Italia quite so easily.
One of the main changes McLaren has announced is a re-tuned engine note. Reviews of the MP4-12C at its launch said the car lacked the drama and aura of the Ferrari 458, suggesting the exhaust was a little too quiet. McLaren said it had planned to make changes for the production car customers would get, but now changes are being applied with more urgency.
A McLaren spokesman recently made an announcement of the changes, saying,
"We want drivers to enjoy the car a bit more. The changes don't lead to any performance increase, but they do lead to an emotional increase when you drive the car."
To spice things up a bit in the noise department McLaren is tweaking the MP4-12C's Intake Sound Generator, which is a tube that runs from the plenum chamber to the cabin, interfered by a butterfly. The butterfly will now open wider for extra in-car sensations.
McLaren says that the changes will only be applied when the MP4-12C is put into Track mode, via a button on the dash. The spokesman said,
"It was a bit too sensible before. You won't notice the changes in normal mode, just when you're really having fun and pushing it."
(source: Autocar)