Audi AG has finalised the takeover of Ducati Motor Holding through Automobili Lamborghini, and has announced Rupert Stadler, Audi CEO, as the president of the board of management for the motorcycle brand.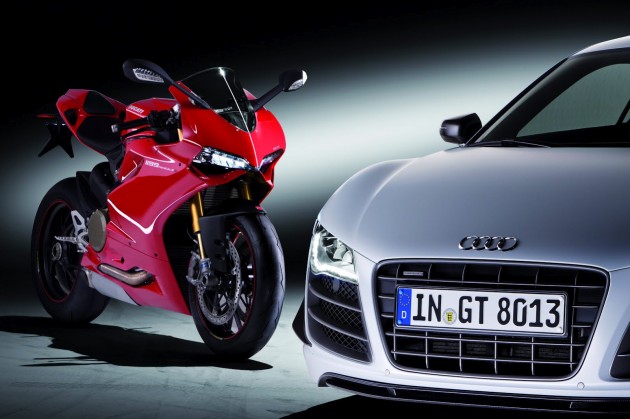 Also to join the management board are Audi Chief Financial Officer Axel Strotbek, Horst Glaser of Audi, and Gabriele Del Torchio and Claudio Domenicali from Ducati.
It's understood the existing managers of Ducati will stay on board to help run the show, however, it's unknown if the current 1100-odd Ducati workers will continue to help produce the range of sports bikes under the same format.
Last year Ducati sold around 42,000 bikes, raking in around 480 million euros. Under the new ownership, costing Audi 860 million euros, a new target is likely to be set in the near future.
Now that Volkswagen Group has an already-reputable motorcycle brand up its sleeve, it will be able to take on rival company BMW more effectively. BMW has been producing motorcycles of its own for quite some years.