One of our favourite automotive renderers, Khyzyl Saleem, is back with yet another mad creation. This time in the form of the BMW i8.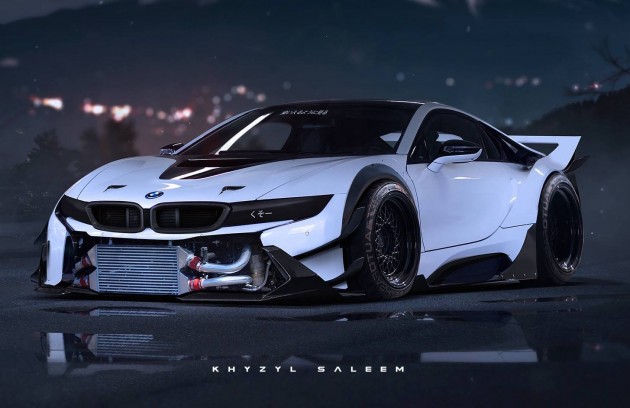 A stock i8 makes an undeniable statement with its futuristic design and technologies, but if we were to come across this i8 in a dark alley, we'd be throwing over our wallets and making a dash quick-smart.
BMW has denied speculation that it will be releasing an M-division i8 model, saying that there is a contradiction in philosophies. So, for now we'll keep looking at this and keep dreaming.
In standard form the i8 comes with a 1.5-litre turbo three-cylinder petrol engine combined with an eDrive electric motor, developing a combined output of 266kW and 570Nm. With all-wheel drive and a kerb weight of 1485kg, the i8 can cover 0-100km/h in just 4.4 seconds.