When 6.2 litres of HSV's latest muscle isn't enough, the only other option you have is to look to the 2008-2009 limited edition 7.0-litre animal, the HSV W427.
The HSV W427 is still to this day the fastest, most powerful Australian-made road car ever sold. The inspiration for this wild sedan came about through the Chevrolet Corvette C5R-powered concept known as the 2002 HRT 427 Monaro Coupe.
The HRT 427 was said to cost in excess of half a million dollars to build; the full carbon fibre body was a major draw card during the 2002 Australian International Motor Show. Quite a few wealthy people whipped out their cheque books in a chance to park one of these weapons in their garage. The HRT 427 Monaro Coupe was said to produce 420kW, giving it a top speed of over 290km/h, and a 0-100km/h time in under 4.0 seconds. Wow.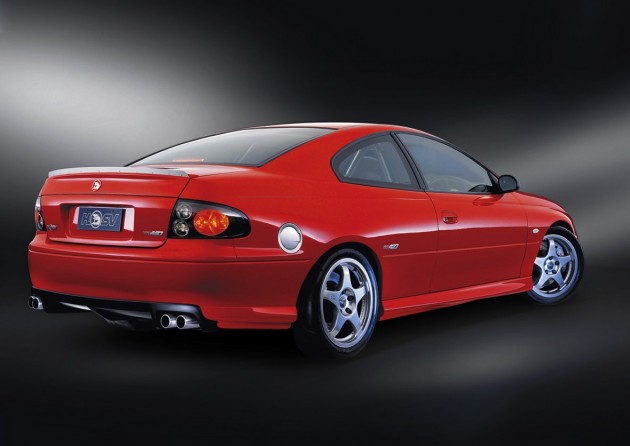 In the end, the 2002 HRT 427 concept's road-going hopes were canned. Garry Rogers Motorsport went on to build a few race-spec 7.0-litre 427C Monaros, with two of them taking out first and second place at the 2003 Bathurst 12 hour. One of them with Peter Brock behind the wheel.
Six years after the HRT 427, the HSV W427 VE sedan came to life, along with production. Producing 375kW and 640Nm of road-ripping thrust, its naturally aspirated 7.0-litre LS7 V8 engine (427ci), equipped with a six-speed manual transmission, could shoot the big VE from 0-100km/h in a claimed 4.7 seconds – now that's one seriously fast taxi. Those figures were, and still are mind-numbing for what looks like a 'less is more' HSV – if it wasn't for the blacked out front section, you'd almost think it was a GTS with a rear lip spoiler.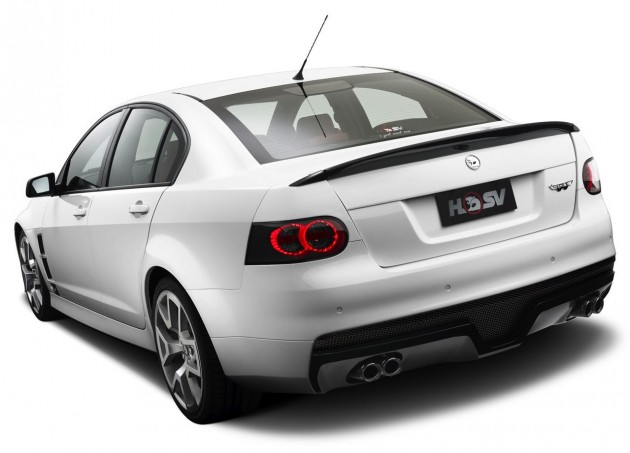 The W427 shares its basics (not the engine obviously) with the 2008 HSV GTS. The Magnetic Ride Control suspension from the GTS was custom-tuned for the W427, the six-speed manual was strengthened, the exhaust redesigned, and 380mm two-piece floating front discs with six-piston calipers were fitted, with intentions to wipe off speed… fast.
Journalists who were lucky enough to drive the rear-wheel drive hoon machine talked of its relentless V8 torque curve, and balls-out aspirated brutality. Handling was claimed to be right up there with Europe's best. With an easily controlled, and very long no doubt, fishtail only a squeeze away, think of it as a Corvette ZO6 with four doors and a big boot.
The W427 marked HSV's 20th year in the business. The period saw a long list of cars, starting from HSV's first creation, the 1988 aptly-named VL Commodore SS Group A SV 'Walkinshaw'. It was named after HSV's founder Tom Walkinshaw; a man who raced and worked in successful race teams in Le Mans, and Formula One.
If you're wondering what W427 stands for, W is to credit Tom 'Walkinshaw', and 427 is the amount of cubic inches on offer from its 7.0-litre engine – as they say, there ain't no replacement for displacement, though, we're sure it'd be one hell of a drive with a turbo setup. Just sayin'…
Exterior styling consisted of a blacked out front section that was unique to the W427, custom staggered 20-inch wheels (20×8 245/35 R20 up front, 20×9.5 275/30 R20 at the rear), side skirts, a custom rear bumper design with quad exhaust outlets, and a neat lip spoiler on the boot rather than the usual large wing seen on the 2008 HSV GTS.
Inside was lavished in leather, with W427 insignia embossed into the seats. On the dash, HSV sports triple center gauges (voltage, oil temp. and oil pressure) helped owners keep a watchful eye on the finer details. Sunroof, satellite navigation, and an eleven-speaker stereo were some of the options available. The W427 was available in five different colours: Heron, Sting Red, Nitrate, Phantom, and Evoke.
Punters were able to get their hands on the W427 sedan from August 2008, with the last models available until July 2009. Not only was the W427 the most powerful HSV ever built, but it was also the most expensive, having a starting price of $155,500 – you can blame a lot of that cost on the disgraceful Luxury Car Tax (email your local MP and tell them how much you hate it).
HSV had initially planned to build 427 examples, then 200, but on July 28, 2009, it announced the end of production at number 137 (138 including the original show car). HSV said that the original plan to produce 427 units had to be cut to protect the W427's exclusivity, however, we're guessing it might have had something to do with the GFC as well.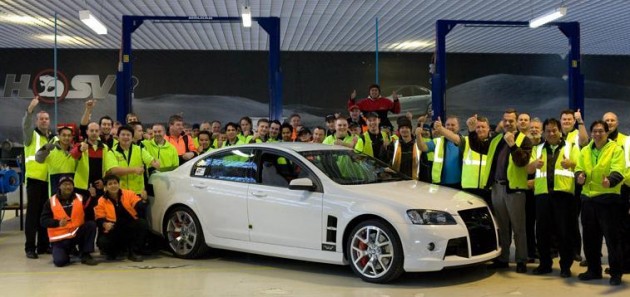 Buyers of the W427 received a personally signed letter from Tom Walkinshaw as part of their purchase, and also a unique vehicle build certificate to state its authenticity. Buyers also received a VIP tour of the HSV factory in Clayton, Victoria.
Being the last car Tom Walkinshaw would ever produce (he sadly passed away in December 2010), you can count on it never becoming a $19,990 car yard 'weekend only' kind of sports car. We've seen some examples for sale from as little as $130,000, while others are commanding $30,000 on top of the original purchase price. Whatever they sell for now, the price of the W427 is certainly something to watch in the years to come.
We 'I just want one', or even two. Do you want one?
HSV W427 spec list:
Engine: 7.0-litre LS7 V8 engine with specific HSV calibration
Power: 375kW@6500rpm
Torque: 640Nm@5000rpm
Gearbox: six-speed manual TR6060 high-strength transmission
Clutch: LS7 clutch with new actuator and pedal assembly for high-clamp loads
Diff: high strength limited slip differential
Exhaust: stainless steel, ceramic coated high-flow 4-into-1 extractors, high-flow catalytic converters and exhaust system with quad-outlet with bi-modal mufflers
Intake: over radiator style cold air induction system with high flow air filter
Wheels: 20×8 245/35 R20 front, 20×9.5 275/30 R20 rear
Brakes: 380mm two-piece floating discs with six-piston calipers (front)
Kerb weight: 1847kg
Fuel Economy: 17.2L/100km (claimed)
Price: $155,500 (2008)