Sometimes a special edition car can breathe life into something that would otherwise sit on the lot and stink up the floor plan. A sticker here, a decal there and some dealer-fitted accessories later, you've got yourself a seller. Most of them are boring though. We're going to focus on the more interesting or polarising ones here. Some are kitsch and some are pretty cool, depending on your lean.
Volkswagen Golf Harlequin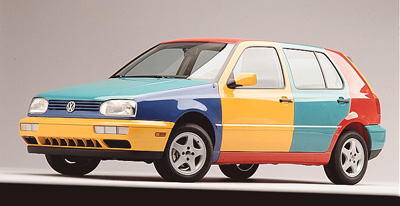 Not originally intended for production, the Harlequin was a motor show exhibit which proved so popular that the company caved in and produced 60 of the mixed-panel-colour cars in 1996. Starting with a yellow shell, blue, green, and red panels were added. You can't get any more polarising than that.
Volkswagen Golf Bon Jovi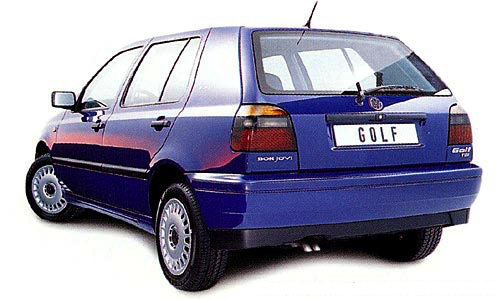 We stand corrected. Mullet not included, but Rolling Stones and Pink Floyd editions were for people with a bit more taste, albeit offering not much more than stickers. Chunder material.
Ford Laser Carla Zampatti
Based on the KB Laser, fashion designer Carla Zampatti lent her name to a very female-oriented limited edition. The car included brown cloth seats and a free purse. With its two tone-paint, cookie cutter wheels, and some badges, it is such a tacky piece of '80s memoribila you can't help but like it.
Ford Falcon Rip Curl Ute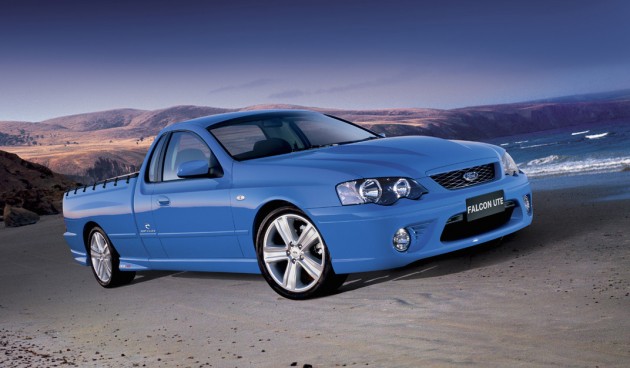 This one had a cool factorabout it you can only get from an Aussie surf brand. The Rip Curl ute featured sweet Rip Curl badges on the side, a sports bar, and wetsuit-like seat covers. It looked the part, especially in Breeze green.
Nissan Pulsar Reebok
Only 200 of these were made, but it seems there are plenty on the road to spot. You got a free pair of Reeboks, some fancy stickers, and Reebok-branded seats, but not much else. Check out the original advertisement below.
Volkswagen Golf Adidas
Another modern example of a sports brand tie-up with a carmaker. It added HID headlights, 18-inch alloys, and a subtle Adidas B-pillar badge. But seriously, check out those seats! Red inserts and white striping, they would have to be some of the sexiest pews ever bestowed upon a vehicle.
Smart by Jeremy Scott
Jeremy Scott is known for adding wings to things. Adidas shoes, watches and more. He applied this treatment to a smart fortwo Brabus, added some chrome highlights and wound the crazy up to 11. It was also available with electric drive, with a significant premium over a regular smart. It's for people who want to stand out, for all the wrong reasons.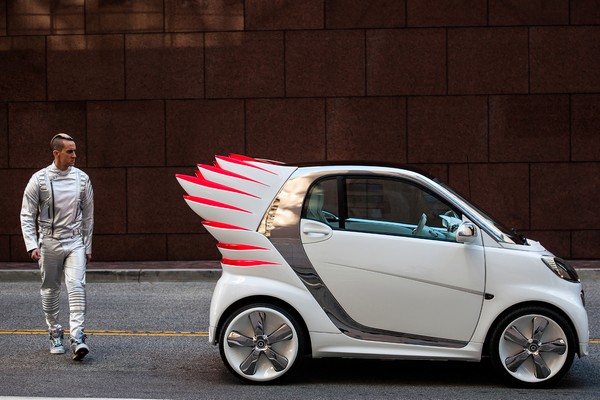 MINI Inspired by Goodwood
The first time Rolls-Royce craftsmanship was applied to a pleb-mobile since the Vanden Plas 4.0L, it was a cooperation between the bottom of the BMW Group tree and the top. The highest quality woodgrain and leathers which normally saw duty on Rollers was applied to the fun and compact little tyke. While you didn't get the 'waftability', you got the textures and the aromas, which is enough for some.
The result cost nearly double the price, at $74,500. Either a stupidly overpriced MINI or a great value Rolls, depending on what you're on that day.
Range Rover Evoque Victoria Beckham
The Spice Girl turned footballer's wife was consulted for the launch edition of the Range Rover Evoque. Because of her obvious fashion expertise, Range Rover said 'tell us what you want, what you really really want' … Swathed in tanned leather and rose gold, the SUV was supposedly evoked fond childhood memories for her. How nice.
Audi A8 5.5
With its beautiful pistachio-adorned trim, the A8 5.5 was conceived as a Japan-only special edition with a prestige rice cooker between the rear seats. Seriously. Controlled by an iPad, the rice was cooked in any way the occasion demanded. This would definitely take the cake as the strangest special edition, were it not an April Fool's joke last year.