After some speculation, Daimler and Renault-Nissan have finally confirmed the upcoming Mercedes-Benz pickup/ute will share some of its architecture with the 2016 Nissan Navara NP300.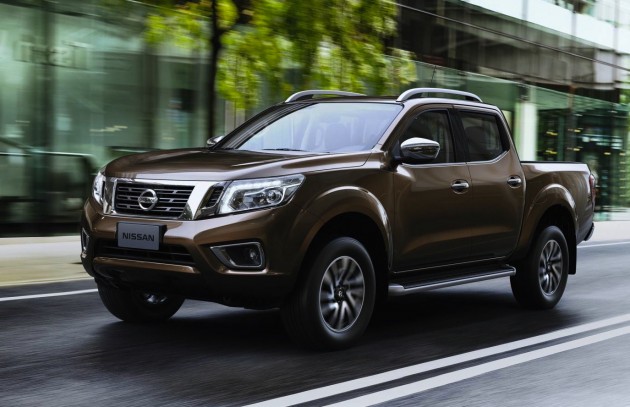 Daimler says the one-ton ute will "meet the specific needs of its customers" and "will have all of Mercedes-Benz's distinctive characteristics and features". Other than sharing some of the Navara's architecture, the ute will be engineered and designed solely by Daimler. The carmaker also confirmed the ute will feature a double cab layout, and will be targeted at both private and commercial customers.
The primary target markets for the ute include Europe, South Africa, Latin America, and Australia. Daimler says the Mercedes-Benz pickup will be built in Barcelona, Spain, and Cordoba, Argentina. Dr. Dieter Zetsche, chairman of the board of management of Daimler AG and head of Mercedes-Benz Cars, said,
"Mercedes-Benz is the fastest growing premium brand in the world. Entering the rapidly growing segment of midsize pickups is an important step in continuing our global growth path. Thanks to our well-established partnership with the Renault-Nissan Alliance, we are able to drastically reduce the time and cost to enter this key segment."
The ute sits as the "latest milestone" in the alliance between Daimler and Renault-Nissan, which this month celebrates its fifth anniversary. The combined portfolio shared between Renault-Nissan and Daimler sits at 13 projects across Europe, Asia, and the Americas.
It's now set in stone that the popular Toyota HiLux, Volkswagen Amarok, Ford Ranger, Mitsubishi Triton and Nissan Navara will have to rub shoulders and bull dust with the luxury German brand. Will you be buying the Mercedes-Benz ute? Tell us what you think below.