While Ford has been one of the more successful US automakers since the dark days of the early-mid 2000s, when all three were on the brink of oblivion, there are a few areas where it has been slower than rivals on the uptake.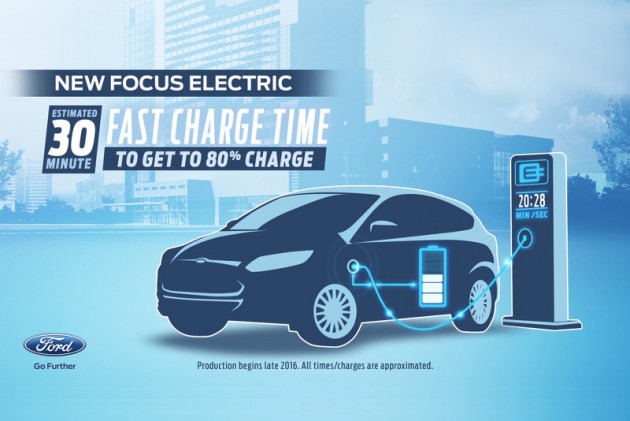 One of these areas is having a dedicated electric and/or plug-in/hybrid vehicle, like the Chevrolet Volt, upcoming Bolt and Toyota's Prius. Since the advent of Tesla, automakers are scrambling to get a slice of the EV action, with Ford only fielding the Focus EV to satisfy California legislative mandates.
Ford's approach with hybrid cars has been to offer hybrid and plug-in versions of existing models, such as the Fusion and C-Max Energi.
To play catch-up, Ford is now promising to offer an additional 13 electric and hybrid vehicles before 2020, investing US$4.5billion (about AU$6.2b at current exchange rates). CEO Mark Fields announced the plan with product development chief Raj Nair. Nair said:
"Everything we do is first driven by the customer, but certainly the regulatory requirements influence the technologies that we're introducing, not just in electrified vehicles but in lightweighting and EcoBoost engines, etc."
Nair also added that over 40 percent of Ford's portfolio will offer hybrid and plug-in options, up from the 13 per cent offered today.
Further to this plan, Ford said it plans to kick things off with 'a larger plug-in vehicle', to be revealed at Detroit in January, as well as an upgrade for the Focus EV. Ford is expanding its electric vehicle research programs in Europe and Asia too, no doubt part of the movement kicked off by Tesla's success.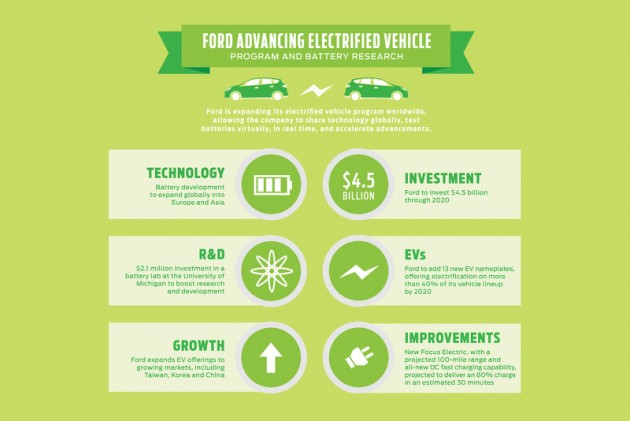 Another area Ford is exploring is ride-sharing, like Uber. Ford currently offers to employees a ride-sharing app, which hails Transit vans on campus, but clearly Ford had read the tea leaves and wants to be part of the electrification and ride-sharing revolution that is now underway.