Between now and 2020, the automotive landscape is set to change dramatically. This decade has already seen a few trends emerge, with downsized and turbocharged engines as well as infotainment widely adopted across the industry. Other potential areas to watch might include 3D printing and crowd sourcing, both of which are endeavours of Local Motors, and solar-powered cars may even be on the rise. But for now we'll focus on higher volume production cars. Here are our top 10 future releases to look forward to over the next five years.
2018 Commodore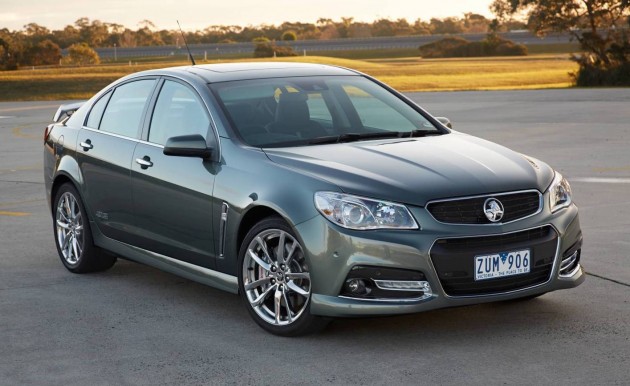 The first imported Commodore has already become a huge talking point. Some strong opinions even suggest an imported, front-wheel drive car is not a Commodore. Holden has sought to assure us it has local engineers working to give the car a similar flavour. The likely starting point is the E2XX platform of the next Opel Insignia and Cheverolet Malibu. Possible manufacturing locations include Germany, China and USA, with the short odds on the land of chocolate and lederhosen.
It will probably be a good product in its own right, and Holden has enough expertise to make it interesting.
Bugatti Chiron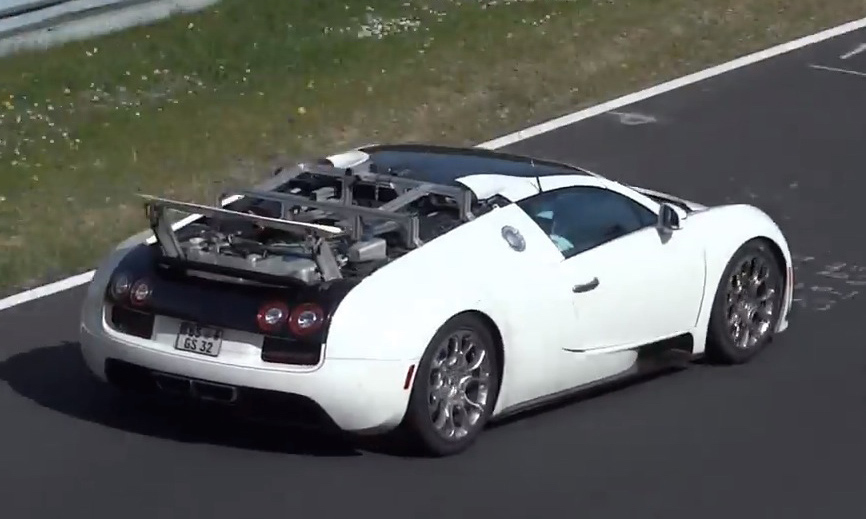 The followup to the world's fastest car is expected to be shown to the public next year. It's set to retain the Veyron's 8.0-litre W16 powerplant, with an increase in output to an estimated 1.1 megawatts (1100kW). A hybrid system of some description should take it into another league altogether, while boosting the hypercar's eco credentials. There is talk of a 470km/h top speed, some 34km/h more than the current record-holding Veyron Super Sport. It will have plenty of competition from companies like Koeniggsegg, a company that also wants that title.
Apple Car
This hasn't been officially confirmed, but you would think so given the widespread internet discussion. Rumours that Apple might be moving into the automobile world have been pieced together from a number of high profile former automotive executives being hired, modified vehicles driving around Apple HQ, and purported leaks about a project codenamed 'Project Titan'- a plan to launch a fully-autonomous electric car by around 2020.
These may well be wide of the mark, but with Google's autonomous car project well underway, and ride-sharing giant Uber now trialling autonomous cars, we can see a lot of interest in that arena. Other automotive executives have openly mocked the idea of Apple building cars on the grounds of paper-thin margins, but Apple will no doubt be investigating more profitable business structures, noting the recent success of companies like Uber.
TVR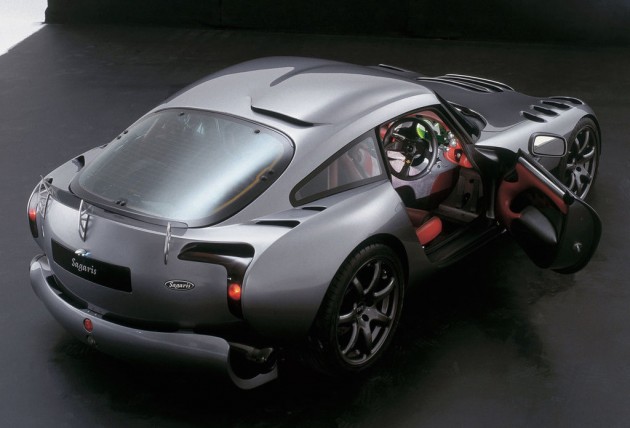 The revival of Britain's muscle car icon has apparently already sold out the whole 2017 first year production run. Some engineering heavyweights are behind the revived beast, including Gordon Murray (ex-McLaren F1 engineer) and Cosworth. A V8 engine loosely based on Ford's modular V8 but rebuilt by Cosworth is set to sit in a lightweight chassis that is the first example of Gordon Murray's iStream lean manufacturing method. If successful, it could potentially become a disruptive business model.
Mercedes-Benz pickup
Utes/ Pickups are no longer spartan tools of trade with basic vinyl interiors. Nowadays they are well-appointed family car substitutes. Their increasing levels of comfort combined with the tax advantages have seen them continue to dominate the charts, especially in Australia.
Mercedes wants a slice of the action, and promises a product that is on par with its luxury offerings, rather than its commercial range. The Nissan Navara will donate its basic architecture, with Mercedes adding its own engines and luxury fittings. An $80,000 projected entry price seems pretty reasonable, which is about $20,000 more than the average transaction price of upper-level HiLux, Ranger and Tritons.
Toyota Supra and BMW 'Z5'
BMW and Toyota have publicly announced a collaboration that encompasses diesel engines, hydrogen and hybrid technology, and a sports car chassis. Toyota has not mentioned a Supra revival directly, but the FT-1 concept (above) has Supra written all over it. Powertrain rumours range from a four-cylinder hybrid, to a BMW-derived twin-turbo straight six hybrid.
Tesla Model 3
Tesla's next car will be a grab at the mainstream. With a projected starting price of US$35000, it aims to fulfill Elon Musk's mantra of democratising long-range electric cars. The Model S has already gone some way to achieving this, despite being priced above $100,000. The company's success has prompted competition from GM as well as Audi, BMW and Mercedes. Cars like this could see EV's represent a much higher percentage of total cars on the road within 10 years.
R36 Nissan GT-R
The next-gen version of Nissan's (relatively) attainable giant-slayer is due around 2018. Gran Turismo creators Polyphony collaborated with Nissan for the current model's telemetry and interface. The two companies have a partnership that goes way back. Nissan may have given us clues about the styling direction of the next model with the virtual Concept 2020 Gran Turismo – playable in the game. There's talk of hybrid power, with the Le Mans 3.0-litre twin-turbo V6 as a potential basis.
Lamborghini Urus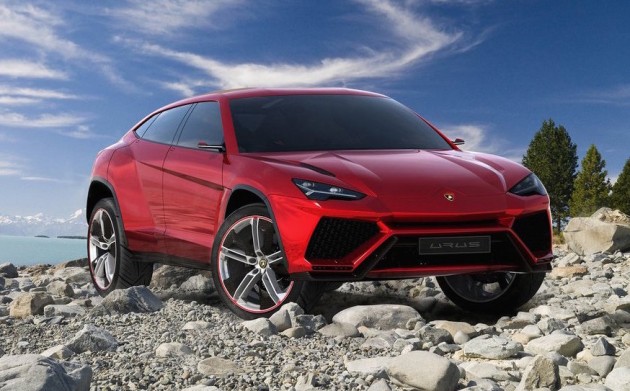 Although we've covered top 10 SUV's before, Lamborgini's SUV didn't make the list. We thought we would atone for that cardinal sin by letting it rub shoulders with road cars. After all, it's sure to be a rapid and effective thing on road and track, being a Lambo.
Said to be based on Volkswagen Groups MLB architecture, Urus may draw from the pool of V8 petrol and diesel engines that it's stablemates (Touareg, Cayenne, Bentayga,Q7) use, or it might use the Huracan's apocalyptic naturally breathing V10. We hope the latter is the case.