Fresh off celebrating a record year in global sales, Lamborghini is continuing its rapid growth and is preparing for the introduction of the new Urus SUV.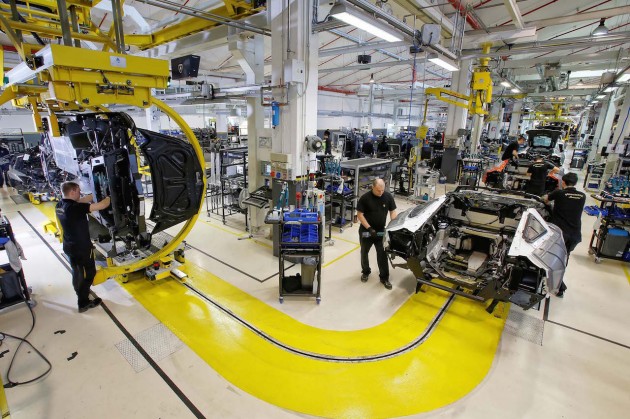 The Italian marque says it recently employed 150 assembly line workers, technicians, and highly qualified specialists in the lead up to the development of the new Urus SUV – the company's first-ever civilian production SUV.
Over the past five years the company has taken on more than 600 additional staff, with recent success from the Aventador and more recent Huracan supercars driving demand. In a statement, Stephan Winkelmann, president and CEO of Automobili Lamborghini, said:
"Lamborghini is experiencing strong, steady growth in sales and also in its workforce. We are getting ready for groundbreaking changes with the introduction of our third model in 2018, which points to stable, sustainable growth for our company. This is why our investments in human resources are more important than ever."
The Urus SUV will be launched in 2018, with production facilities set to double in size to accommodate the new model. With SUVs being as popular as they are at the moment, the Urus is expected to become the company's best-seller. Up to 500 additional staff will be taken on to support its production in the coming years.
Last year (2015) Lamborghini sold 3245 vehicles around the world, including 84 in Australia. This well and truly squashed the sales effort of 2014 (2530 units), also a record year. Sales more than tripled in Australia, from 27 units to 84 as mentioned.