BMW will shift production of its X3 mid-size SUV from its South Carolina facility in the USA to its Rosslyn plant in Pretoria, South Africa next year, the company announced yesterday.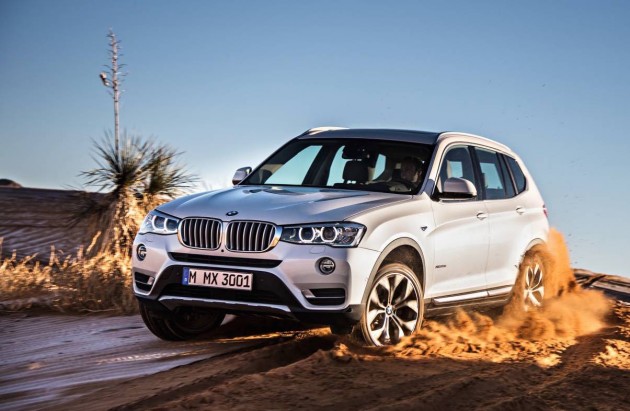 The move will free up production capacity at the US plant, which currently focuses on all of BMW's X range of SUV models. It is tipped to build the upcoming X7 large SUV in the coming years as well, with overall capacity set to be maxed out next year.
BMW says that 28 per cent of its global vehicle sales are X models. It sees the X3 as being a "long-term, high-demand" vehicle especially in regions in Africa. X3s produced in South Africa in the future will be sold locally and exported around the world.
Production of the current-gen 3 Series will continue at the Rosslyn plant in Africa until the end of the life cycle. After that, the facility will then switch to producing the X3. It's all part of a US$417 million investment plan which is being put in place to boost overall brand sales.
The Rosslyn factory was first opened up in 1968 and has since produced over one million BMW vehicles. It was the first factory to be set up outside Germany, and it currently makes the 3 Series. Around 75 per cent of vehicles produced at the plant are exported around the world, including to Australia.
As for the next-gen X3, no details have been mentioned. As far as we know the next model, which will be the third generation, will arrive some time in 2017. It will adopt an all-new platform and showcase fresh styling penned by Aussie designer Calvin Luk. It's also set to debut a new 3.0-litre turbo-diesel engine, joined by hybrid and new turbo-petrol options.