Small cars have become the new default non-SUV for Australian purchasers. These days they have a depth of engineering that results from a staggering amount of competition. Safety, driving dynamics and creature comforts are generally top-notch in premium and non-premium small-medium cars alike.
There has been plenty of renewals, with an all-new Subaru Impreza, Holden Astra, Honda Civic sedan to name but a few, but there are plenty of all-new versions coming over the next 18 months that promise to heat things up even further. Here are ten of the most exciting small cars for 2017 and 2018.
Honda Civic Hatch – April 2017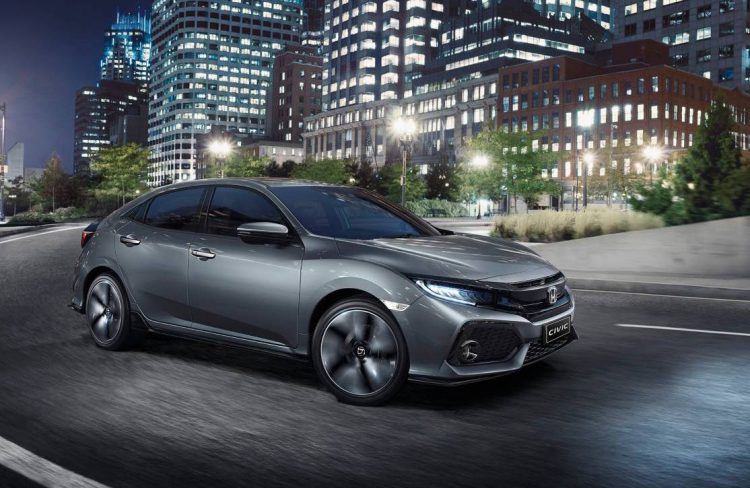 Borrowing much from the stylish and angular sedan, Honda has got its mojo back and the sportier-looking Civic hatch lobs soon with two efficient engine choices – a 1.8-litre VTEC and a 1.5-litre turbo 'Earth Dreams.' Like the sedan, we expect outstanding chassis dynamics and a premium interior with plenty of handy features. Unfortunately for some, like the sedan it will be a CVT auto only affair until the ball-tearing Civic Type-R arrives late this year or early next. We are really looking forward to that one.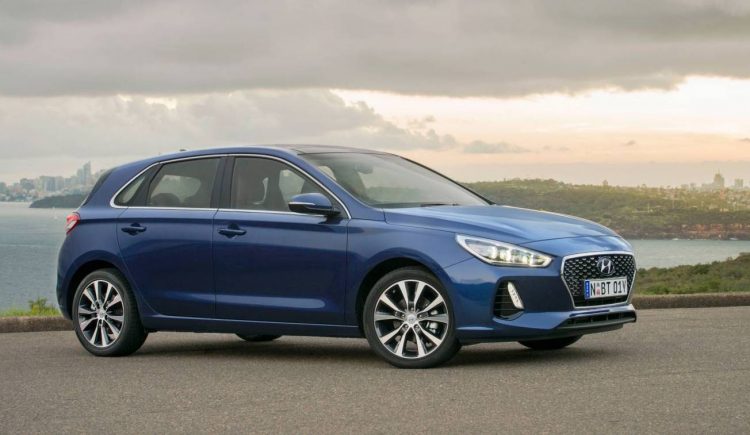 One of the fiercest competitors that always finds its way at the pointy-end of the segment comes in for its third-generation overhaul soon. It will offer the choice between a 2.0-litre with 120kW, a 1.6 turbo with 150kW or a turbo-diesel 1.6 with 100kW that sips 4.4L/100km. Interior quality and materials have taken a giant leap forward with Euro-threatening quality, while Hyundai's Australian engineers will ensure it has the right driving feel to rub shoulders with the best on our roads.
Volkswagen Golf 7.5 – June 2017
For 2017, the Golf's mid-cycle 'Mk 7.5' facelift brings a more powerful base motor (110kW), fresher styling and forward collision braking, plus new colours and trims and gesture control for the infotainment system on some models. Apple CarPlay and Android Auto are standard, with the Golf Alltrack wagon available with a new 1.8-litre turbo engine.
Holden Astra Sedan – May 2017
The successor to the Aussie-made Cruze is the badge-engineered Holden Astra sedan. Built on the same D2XX architecture that enabled its hatch relation to lose so much weight, the Astra sedan will be available with a 1.4-litre turbo engine and should perform better in every measurable area. Interior quality and style are sure to be significantly higher, with Holden's local engineers in the process of making sure it drives to local expectations.
Ford Focus – 2018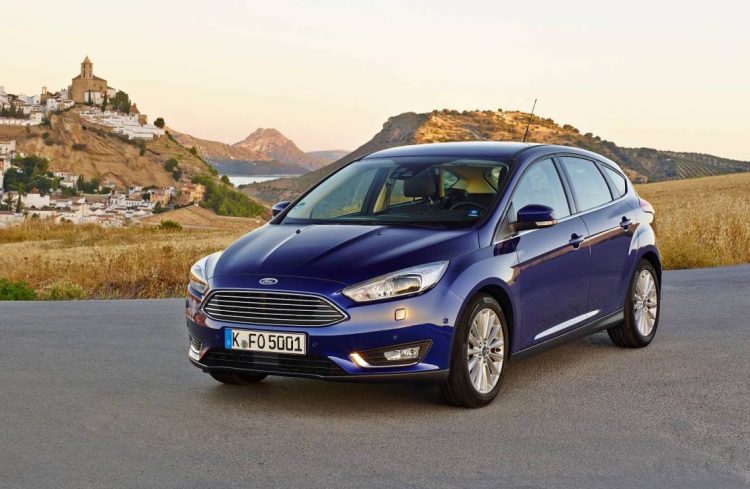 2018's fourth-generation Focus is set to herald a new styling direction for the Blue Oval brand. After the evolutionary styling of the new-generation Fiesta, the next Focus will major on a cleaner and more user-friendly interior than today's button-heavy affair, and will no doubt shed weight to regain the driving dynamics crown it once held so proudly. A range of three and four-cylinder EcoBoost turbo engines are likely, with a trendy 'Active' crossover variant a safe bet too. (Current model shown.)
Mazda3 – 2018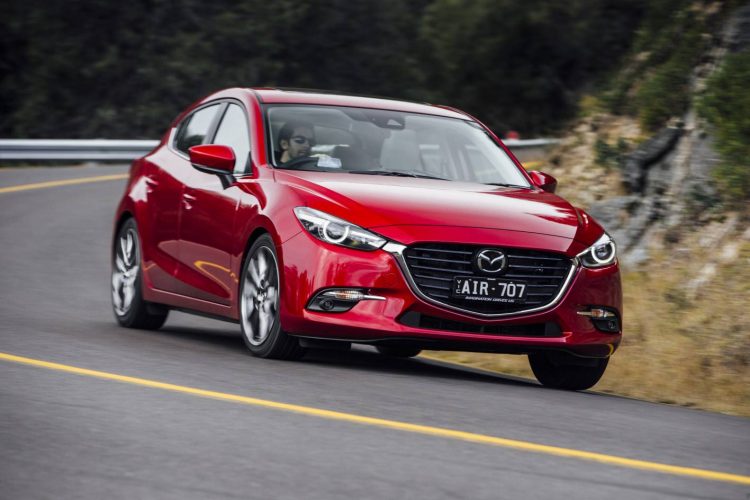 Due late next year, the all-new Mazda3 is set to continue to build on Mazda's SkyActiv engine and chassis philosophies that have seen the nameplate achieve dizzying success in Australia. Improvements in interior quality, NVH, infotainment and sharper styling are par for the course but what we're most excited about is the possibility of a HCCI engine that doesn't require spark plugs and drinks less than 4.0L/100km. Mazda says it will have this revolutionary technology ready by the time the next-gen 3 hits and we hope it hits that target. (Current model shown.)
Toyota Corolla – 2018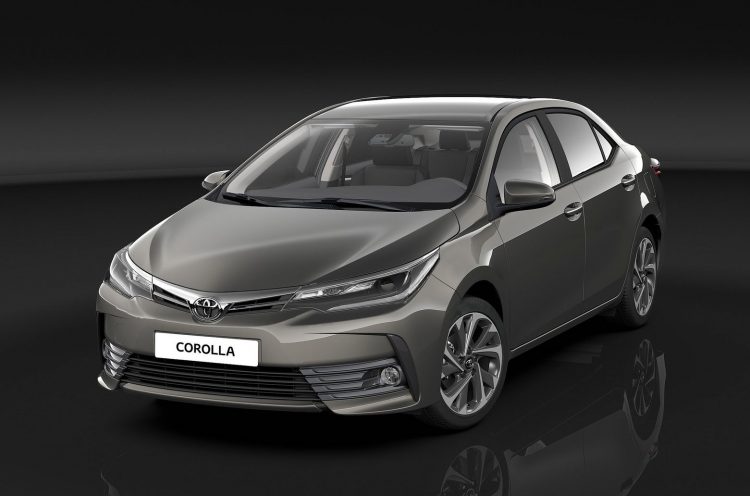 Toyota usually doesn't like to change what works, which is why Camrys and Corollas have steadily evolved their underpinnings over the years and maintained a reputation for true dependability. With all cars shifting to the all-new TNGA platform, Toyota is taking a risk for the first time but early models off that platform (Prius, C-HR) show that this move is paying dividends in terms of refinement and driving dynamics. Expect the next-gen Corolla to impress and engage the driver like never before.
Mercedes-Benz A-Class – 2018
2018's A-Class will continue to evolve the cab-rearward styling of the current model, with a new corporate look previewed by the Concept A (pictured), semi-autonomous tech that has trickled down from the big sedans and possibly a 300kW A 45 AMG variant. A new sedan will be joining the range, mostly aimed at China and the GLA is expected to come in for renewal around the same time.
BMW 1 Series – 2018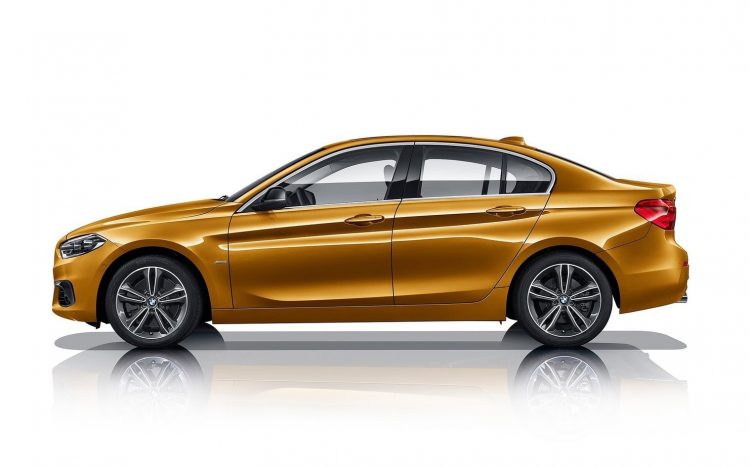 The last rear-wheel drive hatchback is expected to switch to the brand's UKL front-wheel drive platform, which will benefit rear seat legroom and space utilisation immensely. The (currently) China-only 1 Series Sedan (pictured) offers a glimpse into this future, with its softer styling and range of three- and four-cylinder engines. Although we prefer rear-wheel drive here at PD, we are sure BMW will still manage to make the new car excellent to drive.
Alfa Romeo Giulietta – uncertain
Which brings us to the Giulietta. Currently based on a front-drive Fiat architecture, the Giulietta is believed to be under evaluation inside FCA's inner sanctum, so it may not even come to fruition. If it does, it is expected to use a shortened version of the Giulia's Giorgio RWD platform, taking over the mantle of the segment's only rear-wheel drive car from the 1 Series. Please, Sergio, let it happen.
Buying a new car? We can help you beat the dealers and potentially save you thousands. Click here for a free, no-obligation quote.