A new SUV has risen from China, called the Borgward BX7. It features a surprisingly smart and sophisticated design, which looks to be inspired by Audi and BMW SUVs.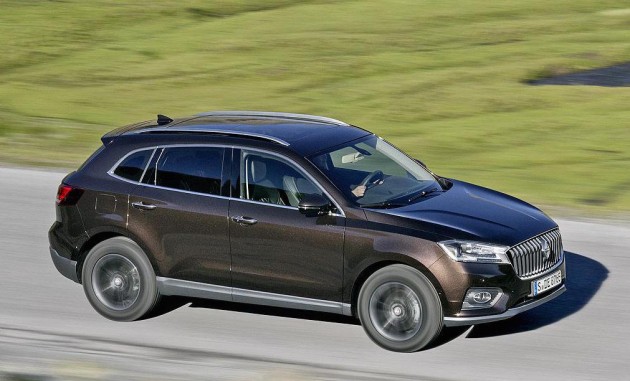 Full details will be revealed at the Frankfurt show starting tomorrow, however, some initial details have surfaced. It's understood it will be available as a five-seater or seven-seater, measuring around 4700mm in length (about the same as the Mitsubishi Outlander [4695mm]).
In the engine bay a 2.0-litre turbocharged petrol engine is set to be available, producing around 165kW. The unit will apparently be connected up to a seven-speed dual-clutch transmission.
A plug-in hybrid version is also set to join the lineup at some point, with talk of a combined output as serious as 295kW. In an electric-only mode it is said to offer a range of about 55km.
There are no images of the interior at this stage, but according to reports there is going to be a 12.3-inch touch-screen interface and multimedia system at least on some variants, with smartphone connectivity and even Wi-Fi hotspot functionality.
Other advanced features set to be offered include radar cruise control for some variants, pedestrian detection technology, and a surround-view 360-degree exterior monitor.
On first impressions, the BX7 seems to blend a good mix of design and technology. It will go on sale in China and emerging markets before being introduced in other markets later down the track.
Borgward was a German car company from the early 1900s but it has since been bought out by Chinese-based Foton Motor.