The last, 500th example of the Ferrari LaFerrari has been sold at a recent RM Sotheby's auction for a whopping US$7 million, making it the most expensive brand-new Ferrari ever sold.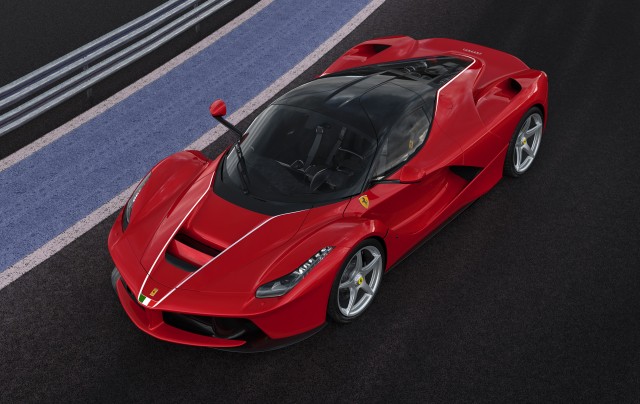 We reported back in September that Ferrari was breaking tradition and producing one extra example of the LaFerrari purely to be put up for auction for charity, with the funds raised to benefit those impacted by the earthquake that ravaged central Italy.
At the time, we speculated the last ever LaFerrari would command "what we're expecting to be a stratospheric price tag". Little did we know just how stratospheric that would be.
The auction took place at the Finali Mondiali event in Florida, where a ten-minute bidding war resulted in the largest sum of money ever paid for a brand-new Ferrari. Chassis number 500 reached $7 million (about AU$9.41 million), improving on the previous record for the most expensive brand-new Ferrari auctioned off by US$1.7 million. It's also well above the original retail price of the LaFerrari of US$1.4m.
This makes it not only the most expensive brand-new Ferrari auctioned, but indeed the most expensive production car built in the 21st century.
The car in question has received a special Italian tricolor flag livery on the bonnet, as well as a special edition #500 plaque.
Other Ferrari gear that was auctioned off for the National Italian American Foundation's Earthquake Relief Fund included two official Scuderia Ferrari Formula One racing suits, each signed by Kimi Raikkonen and Sebastian Vettel, which raised $36,000.
The Finali Mondiai event also served as the premiere event for the track-only 488 Challenge variant, and the SP275 SW Competizione one-off.