Sometimes things are made to do what they aren't supposed to. Notice how the humble off-road wagon, the SUV, evolved into the must-have city accessory? Well, some go even further, adding speed and performance into an already outstretched set of capabilities. The ultimate Swiss-army knife on wheels? Or cumbersome, compromised blunderbusses? You decide.
Mitsubishi Pajero Evolution
Mitsubishi needed a production-based competitor in the T2 class for the 1998 Paris-Dakar rally. The result was the toughest-looking Pajero ever made. With its bonnet-mounted mirror, extra vents and foglights, it meant business. It took out class honours for that event, too.
With a 206kW/348Nm 3.5-litre MIVEC V6 mated to a five-speed automatic, the Pajero Evo featured bespoke independent suspension all round, for added finesse. It used the base SUV's switchable 4WD system to good effect, combining it with front and rear Torsen diffs. With only 2500 made, we want one so bad it hurts.
Mercedes-AMG G 65 V12 (current)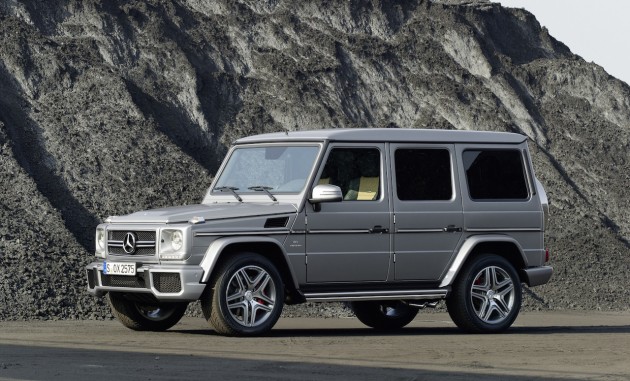 Defying all logic and common sense, this rolling anachronism is based on the 1970's Geländewagen – the latest version of which ferries around the Kardashians and Yeezy's of the world. The most outrageous version gets the S 65 AMG's 450kW, 1kiloNewton Metre 6.0-litre twin-turbo V12. It pushes the brick-like body (0.54Cd) from 0-100km/h in 5.3 seconds, slurping down 17L/100km on the average cycle. Physics dictate a 230km/h top speed, but Mansory and Brabus will happily take your G 65 to the brink of stupidity – with the latter offering almost 600kW. Yeezus.
Lamborghini LM002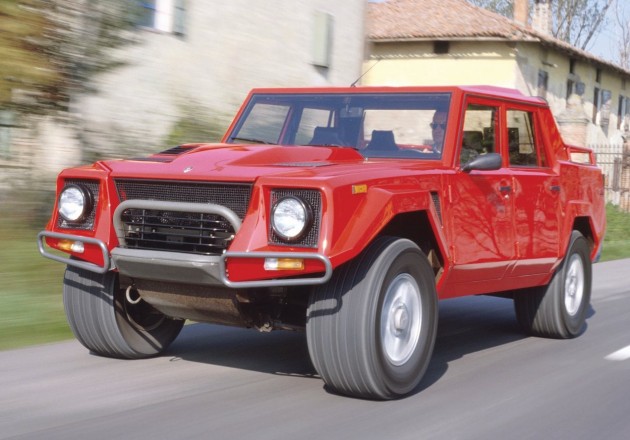 What started off as a go-anywhere military vehicle in the mould of the HumVee became a oil tycoon and sheikh's plaything for plundering the Arabian Desert; a 2.7-tonne, two-metre wide plaything, with a 290-litre fuel tank.
On Pirelli Scorpion tyres, the LM002 featured either the Countach's 5.2-litre V12, or, get this, a 7.2-litre 477kW monster usually found in powerboats, both fed to a five-speed manual. While only 328 were made, its legacy will live on with the imminent debut of the Urus. The Urus is set to feature a 4.0-litre twin-turbo V8 and is almost guaranteed to top this list next time around.
Porsche Cayenne Turbo S (current)

The car that pissed the traditionalists off until they conceded it was necessary to keep the sports car business alive, the Cayenne redefined what is possible from such a hefty car. The hottest version on sale today, the Turbo S, throws out 419kW and 800Nm for a blistering 4.1-second 0-100km/h sprint; all while returning an impressive 11.5L/100km on the average cycle. Efficient. Tuning companies like Mansory and TechArt have created some freakish variations of this car. We'd love to show you, but there are no tweezers in the office to pull the resultant chunks from the crevices of our keyboards.
Bentley Bentayga (upcoming)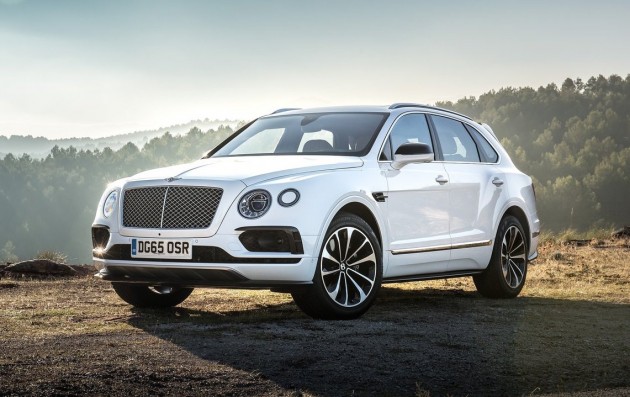 Bentley's first foray into the SUV market (unless you count the one-offs for the Sultan of Brunei in the 1990s) combines the luxury we've come to expect from the Crewe (sic), plus off-road capability and phenomenal performance. Using VW Group's latest 6.0-litre twin-turbo W12, the Bentayga equals the Cayenne Turbo S's 4.1-second time to 100km/h, while it's slippery 0.34Cd facilitates a 301km/h top speed. A 301km/h, 2422kg projectile.
BMW X5 Le Mans Concept
In 2000, BMW showed a version of the first-gen X5 with the 6.1-litre V12 from its victorious Le Mans racer of 1999. 515kW and 700Nm was allegedly good for a 4.7-second sprint to the hunge, with a 311km/h top whack. Sixteen years later, we have production SUVs getting close, or surpassing these figures. While the next two are pretty ferocious, they're not as exotic as this concept.
BMW X5/X6 M (current)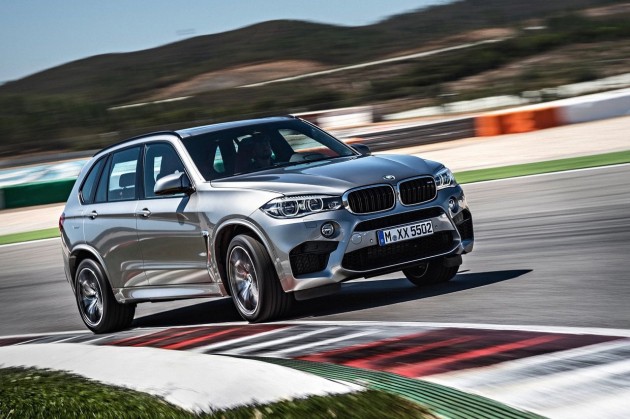 The BMW X5 M and its bustleback brother, the X6M, are definitely at the pointy end of this list for performance: 4.2 seconds for 0-100km/h, 423kW and 750Nm, all while returning a respectable 11.1L/100km. Thanks to a 4.4-litre twin-turbo V8 from BMW's M GmbH skunkworks, the pair produce a thunderous note and cost AU$185,900 and $194,700, respectively.
Audi Q7 V12 TDI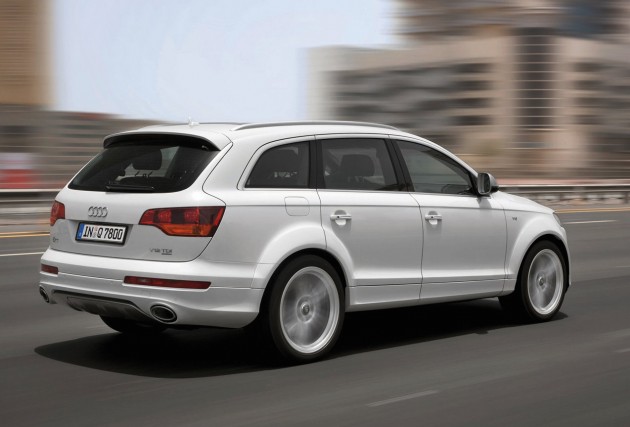 To celebrate the victory of the R10 TDI Le Mans racing car, an engine loosely based on its 6.0-litre turbo-diesel V12 was installed in the QE2-sized Q7. At 2680kg, it was never going to be anywhere as lithe as its racing progenitor but Audi certainly created something exotic, unique and desirable here. It belted out 370kW, 1000 lazy Newton Metres down low, while slurping 11.3L/100 of Rudolph. 0-100km/h was done in 5.5 seconds.
Jeep Grand Cherokee SRT (current)
Ah, about time the Yanks got a mention. Representing the cheeseburger-inhaling nation is the Grand Cherokee SRT. It does so with 344kW, 624Nm, and 6.4-litres of HEMI heart. Fat brakes and more chassis finesse than expected make this one of the funnest and most eventful-driving cars in our list. Its 265km/h top speed and sub 5-second 0-100km/h sprint time will be made into mince meat by the Hellcat powered (527kW) version on the way, expected to wear the Trackhawk badge.
Range Rover Sport SVR (current)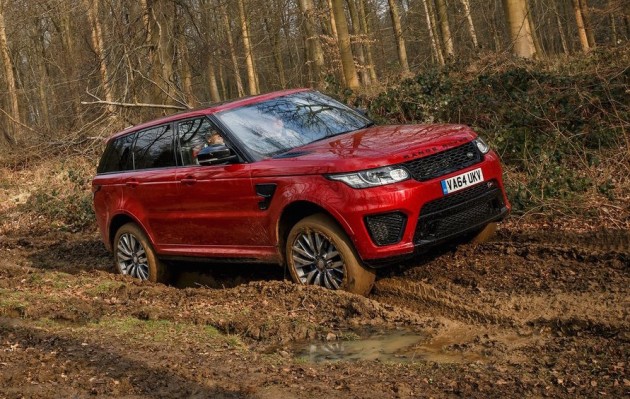 And the Brits come rolling in with the aluminium-bodied Range Rover Sport SVR. It throws its hat into the ring with 405kW and 680Nm from a 5.0-litre supercharged V8. It features a more distinctive body kit to set it apart from the normal RRS, and a crackle from its active exhaust to make your spine tingle.
Honourable mentions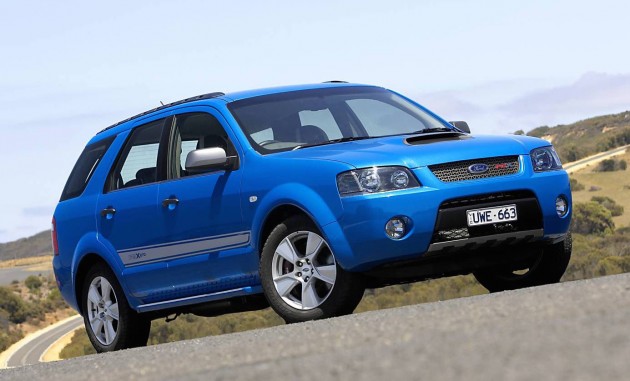 As is always the case, the Aussies had a go too at one state, with the 270kW FPV F6X and the HSV Avalanche and Avalanche XUV. Rare as hen's teeth, these are likely to become collectors' items in years to come.