Tom Cruise was recently given the opportunity to take a Red Bull F1 car out for a spin on California's Willow Springs race track. David Coulthard gave Cruise the rundown and after a matter of laps, Cruise was only 6km/h short of Coulthard's top speed. While he was at it, Cruise also jumped into a Red Bull helicopter and performed a loop-the-loop, just for fun.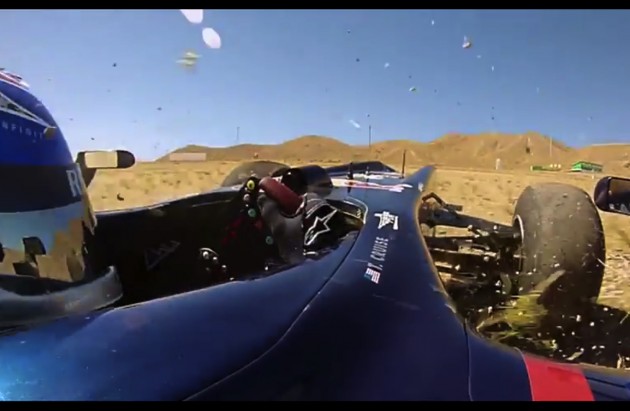 Some may remember Tom Cruise for his various award-winning roles in loads of different box-office-smashing Hollywood films. We always remember him as Maverick in the awesome Top Gun movie, and as Cole in Days of Thunder.
Although it's easy to jump to conclusions about Hollywood stars in action films, and about how they have stunt doubles and never undertake their own stunts, Tom Cruise is a little bit different, he's been renowned for doing his own stunts for years, and has even broken a few bones in the process.
To prove he's not only a Hollywood heartthrob on the big screen, Tom Cruise thought he'd try his hand at wrestling a full Red Bull F1 car around Willow Springs. Judging by the video, he done very well, apart from one small spin.
The special event was set up by Red Bull to help build enthusiasm for the introduction of USA into the 2012 Formula One Grand Prix season. As we found out the other day, when Coulthard took a lap of the Circuit of the Americas on dirt, the track isn't quite finished yet.
Anyway. Click play on the video below to see Tom Cruise giving a Red Bull F1 car the beans. As Coulthard says, Cruise has an obvious knack for taking in information and relaying into an excellent performance.
Also check out:
– Video: David Coulthard in Red Bull F1 car doing max doughie in the dirt
– Red Bull Racing for the road – cars with wings?
– Haynes Red Bull Racing F1 Car Workshop Manual