Buying a new car is a daunting task. First you need to find the make and model that you want, and even if you have your heart set on it, chances are you'll stumble across another car that could be better value or offer even more performance for the price. Buying a car online can cut out some of the more overwhelming aspects, such as talking with salespeople and bargaining. Here are the top 10 reasons to buy a car using free online car buying brokers.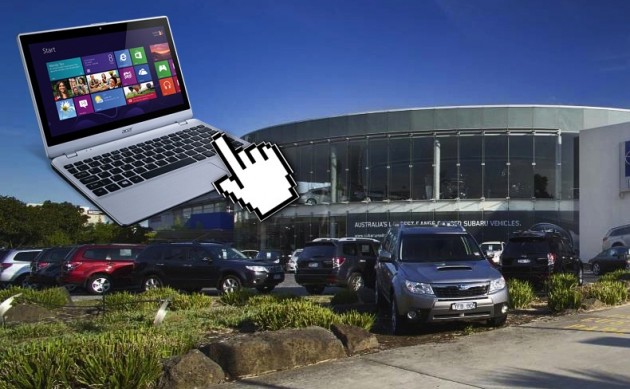 1. Easy
Buying things from the comfort of your lounge room is becoming more and more popular. And it's no surprise, really. You can explore around the World Wide Web to find just about any product you want without leaving your home. And the same can be said for car buying nowadays. Using websites such as PerformanceDrive, you can do your research and find the lowest going price, and buy it right there and then. It's so easy.
2. Lowest prices
We probably don't need to tell you this, but these days online buying is dominating market competitiveness. Products that are sold online don't need to be stacked onto a shelf, for example, cutting out plenty of middle men and the subsequent costs that go with it. When you buy a car through an online car buying service, you are virtually cutting out middle men. Individual salespeople aren't trying to gain a profit from somebody else's profit, which is sometimes on top of someone else's profit. This means you are getting almost wholesale-like prices when you shop online. If you decide to try out our system and you need finance, be sure to talk with our team about interest rates. There are some competitive deals online as well.
3. Delivered to your door
So long as you know what you want, you can literally research, select options, and buy a vehicle online and have it delivered to your door without leaving your home. However, as hard as we try to give you a thorough road test review of all vehicles, we always recommend buyers take vehicles for a test drive before buying. After you've done that and you know what you want, there's no need to haggle with dealers or listen to them try to talk you into ticking option boxes that you don't need. Simply tell an online specialist, like our team, what you want and the car can be delivered straight to your door with a full tank of fuel.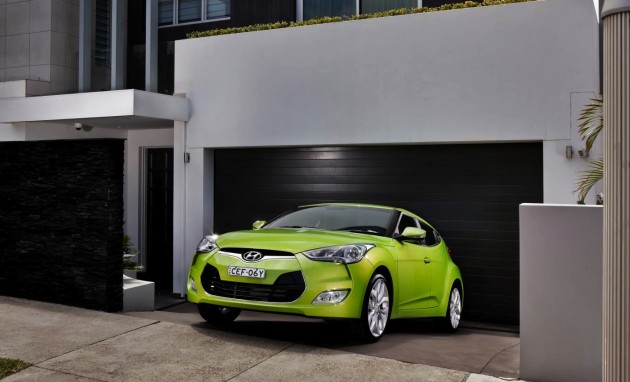 4. Broad dealer reach
It's like visiting multiple dealers at once. Online car buying networks are connected to franchise dealers all across Australia. When we put in your enquiry, for example, we get any number of 'bids' from dealers that all try to pitch their lowest price. So effectively you're getting the advantage of them bidding for your services, rather than the salesperson leading you around.
5. Safe
Buying from the comfort of your home means you won't be cornered into signing contracts that you're not sure about. Online car buying teams will talk you through what is happening and only when you're happy, will the paperwork be sent through. It's as safe as it gets.
6. No obligation
When you submit a request for a quote, you are at no point locked into anything whatsoever. You're simply saying to car buying teams, like ours, that you are considering buying a new car and that you would like to know what the lowest price for a particular model is. As for our team specifically, we will let you know what is happening throughout the whole process. It's not until the very end until any sort of deal is signed. It's very clear for you.
7. All makes and models
It doesn't matter what vehicle you're after, most online car buying services can work on getting you the lowest price for any brand new car. Be sure to do your research on what model you're after, and as always, we strongly recommend you take vehicles for a test drive before deciding.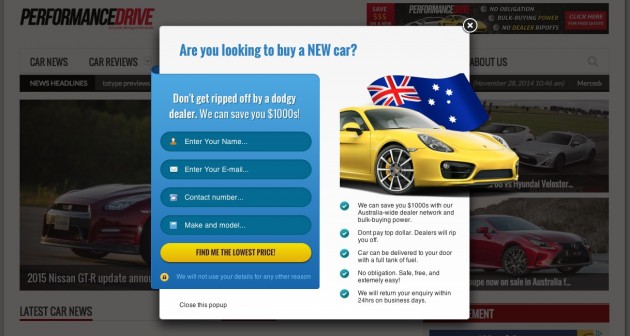 8. Free
We can't speak for other online car buying services, but ours is completely free. There are no hidden administration fees or additional surcharges that you need to pay. You're just getting the lowest price for a new car. The only surprising costs might be the options that you tick, if any, such as leather trim and so on.
9. Expert advice
Online car buying teams basically shop around for the best deals, all day. That's all they do. They know about pricing trends and movements, and know about all makes and models. And they can always give you free advice right over the phone. In most cases, the person you end up talking to is a car enthusiast himself/herself.
10. Local
In the case of our new car buying service, all of the team are located in Sydney right here in Australia. This means there is no confusion or language barriers. It doesn't matter where you are located in Australia either, there is always an dealer franchise that is willing to deliver your new car directly to your door.
As a final piece of advice, simply give it a try. There is nothing to lose. You can fill out our form found right here and within around 24 hours (on business days) our car buying team will phone you to have a chat about what you want and get the ball rolling on finding the lowest price. If you do go through our system, please feel free to tell us about how it went, whether it was a good or bad experience. We're confident it will be good but if we need to work on areas, let us know. It's the best way to ensure the system is better in the future.