The 2017 Buick LaCrosse has gone on sale in the US, on a long wheelbase version of the next-generation Commodore's E2XX architecture. Many industry pundits believe this could provide several clues to Holden's upcoming import.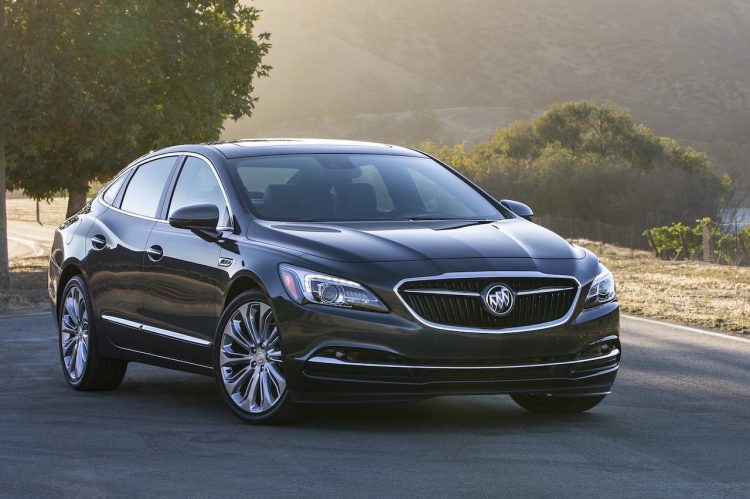 Although the Commodore is expected sit on the shorter 2830mm wheelbase instead of the LaCrosse's 2905mm setup, spy shots of the next Opel Insignia show many common interior elements shared with LaCrosse, including some switchgear and the vent/screen unit.
As we recently reported, prototypes of the Insignia have been outfitted with GKN's Twinster active rear differential as used in the Ford Focus RS, potentially giving it power oversteer capability on AWD models.
In the US, GM's new 3.6-litre 'LGX' V6 with 230kW and 382Nm is available with AWD on the LaCrosse and this powertrain may well carry over to the Insignia (aka Buick Regal) and therefore our next Commodore. This new engine features cylinder-deactivation, direct and port injection plus improved NVH and stop-start, to give it competitive fuel economy.
Buick's Opel-influenced styling treatment on front and rear end is also a potential preview of the next-gen Commodore which is believed to be sourced direct from Opel's Russelsheim factory. Just how much differentiation the Commodore receives is still a mystery and is likely to remain so until well into next year.
The Insignia is expected to debut at next year's Geneva Motor Show while the Buick Regal could show up at the New York Auto Show in April.