When the first batch of electric vehicles hit the market, the public – quite rightly – saw them as more regressive rather than progressive. This was no doubt illustrated by lacklustre sales when they first hit the market; why pay a lofty premium for an electric car that has a smaller range than the internal combustion car you've got sitting in the driveway?
Now though, we're at a tipping point where the hybrid and electric vehicles coming to Australia in the next year or two are set to match, and in many cases, beat the offerings of their internal combustion brethren when it comes to not just range but also power and performance.
To mark this special point in automotive history, here's our top 10 best electric and hybrid cars coming in 2019-2020.
Porsche Taycan

When it hits showrooms in 2020, the Porsche Taycan is set to be one of the most desirable EVs on the market. It's a road-going take on the Mission E concept that was previewed at the 2015 Frankfurt Motor Show, capable of a 0-100km/h run in less than 3.5 seconds. Porsche has confirmed some of the technical details of the Taycan, saying it will be packaged with two synchronous electric motors producing in excess of 440kW. With stats like these, the Taycan will surely put up a fight with the Tesla Model S P100D, and will likely leave the Model S behind in the bends, considering Porsche's obsession with optimising driving dynamics.
We're excited to see Porsche's take on the interior detailing, as well as an all-new design inspired by Porsche's traditional and evolutionary design language, mixed with a little bit of Stanley Kubrick's 2001: A Space Odyssey. The Taycan is also pitched to have a range of more than 500km, and have a fast-charging function that replenishes 400km worth of range in 15 minutes. Porsche is hedging its bets with the Taycan, hoping to ship 20,000 units per year; two-thirds of its annual 911 deliveries. While Porsche is currently accepting expressions of interest in Europe, with production commencing some time next year, Australian customers will probably have to sit on their deposits until closer to 2020.
Tesla Roadster 2.0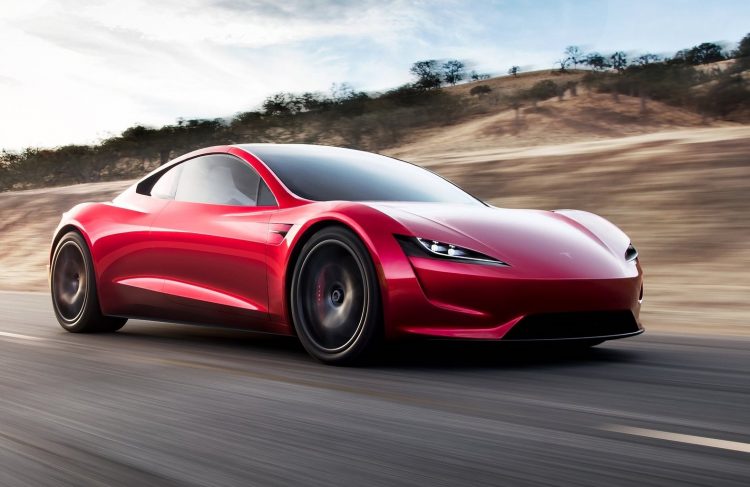 The Tesla Roadster was our first introduction to – at that time – a humble American EV maker with lofty goals, a charismatic frontman and a desire to take on the big manufacturers and make electric vehicles mainstream. Fast-forward ten years and we've seen the previewing of its replacement with a 200kWh battery pack that is four times more powerful than its predecessor, with a claimed torque figure at the wheels of 10,000Nm.
At the unveiling, Tesla claimed the Roadster would have the longest range of any EV on the market, with a claimed 1000km range between charges. On top of this, Tesla offered up some maniacal stats, saying the Roadster will be capable of sprinting from 0-100km/h in 1.9 seconds, smashing a quarter-mile sprint in 8.8 seconds, with a top speed of more than 400km/h.
As per usual with Tesla vehicles, there's an air of secrecy around the new Roadster – particularly as to when it will hit the Australian market. However, we do at least know it's set for a 2020 release. Sadly, we may not see Roadsters here in Australia for months after, perhaps longer, particularly if Tesla runs into more production problems similar to the ones that hindered the rate of production of its Model 3. When it does eventually hit the road Down Under, it will almost certainly be king of the road when it comes to electric powered sports cars.
Audi e-tron Quattro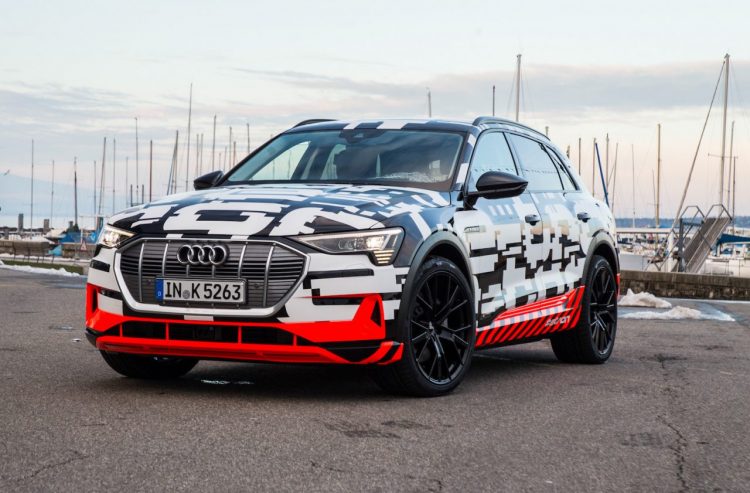 Audi's foray into the world of EVs is set to take the form of three separate vehicles under the 'e-tron' banner, the first of which will target the most fiercely contested segment of the market: SUVs. The e-tron SUV has been making the PR rounds lately, with Audi confirming showroom deliveries for the first half of 2019.
Audi has confirmed some technical aspects, stating that it will be packaged with a system output of up to 300kW and 561Nm, with a sport mode of 664Nm from its 95kWh batteries. This means a 0-100km/h time of less than 6.0 seconds; not bad considering its proportions and added weight from thousands of battery cells.
It will also come packed with Audi's energy recuperation technology, and a claimed range of more than 400km per charge. With the e-tron SUV, Audi will be taking the fight directly to Mercedes's upcoming EQC SUV, and we're excited to see the sales battle that ensues.
Polestar 2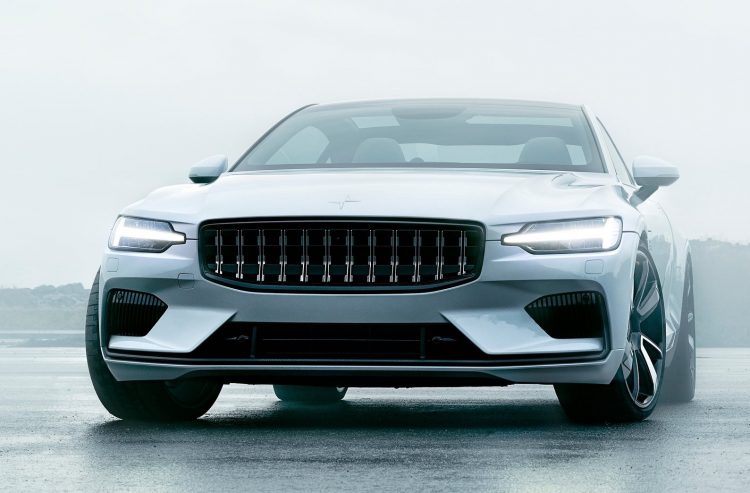 While the Polestar 1 (pictured above) sadly won't be coming to Australian shores, we have heard the two other electric vehicles from Volvo's Polestar division are set to come Down Under. The first of which will be the Polestar 2, a fully-electric mid-sized entrant to the Australian market set to lock horns with the highly-anticipated Tesla Model 3.
Polestar says we can expect up to 300kW of power, with a range of more than 560km from the entry-level Polestar EV. It's expected to take its platform from the Volvo XC40 SUV. Knowing Polestar's ability in extracting performance from a chassis, this may well turn out to be a more dynamic driving machine than its major rival. Polestar is expected to bring an all-electric SUV to the Australian market in the next few years, known as the '3', although details surrounding its launch and performance remain a mystery.
Mercedes-Benz EQC

The Mercedes EQC is the Stuttgart company's first vehicle due to be released under its new EQ family. Mercedes has previously announced plans to release 10 fully electric vehicles by 2025, and this, the EQC SUV is set to be the first that we'll see on the roads in Australia.
Mercedes has remained somewhat tight-lipped as to details, but at this stage we know the SUV will be propelled by a set of two 150kW/350Nm electric motors sitting over the front and rear axles that are powered by a lithium-ion battery pack with at least 70kWh of capacity, good for a claimed range of 500km. 0-100km/h will reportedly be taken care of in under 5.0 seconds, meaning the EQC looks to be a more dynamic performer than Audi's e-tron SUV mentioned above. We'll have to wait and see.
The EQC is expected to hit showrooms in Australia in late 2019, where it will enter the ever-competitive – and growing – mid-size SUV market segment.
BMW iX3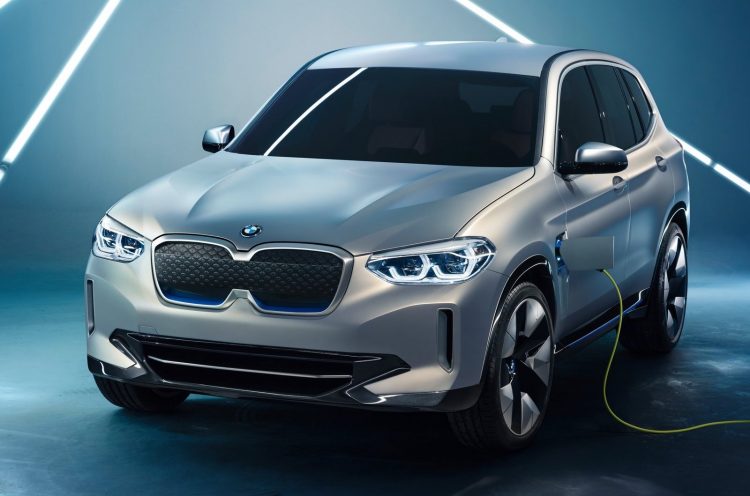 On that note, and not to be out-done by its German rival, BMW is also planning on entering the mid-sized SUV market with an all-electric version of the X3 known as the iX3. As it stands, the i3 is BMW's only pure EV on the market, and by the looks of it, BMW is on a mission to change that. At this stage we can only speculate as to how the iX3 will materialise from what we learned at the unveiling of the Concept iX3 just a few months ago.
That concept used a 70kWh-plus battery producing more than 200kW for the wheels, providing a driving range of over 400km. BMW says with its 150kW fast-charger, you'll be able to top up the battery pack in just 30 minutes. There are rumours BMW could utilise two of its eDrive electric motors for a meaty 400kW output. But again, this all remains speculation until we get some more concrete details from Munich for the production version. At this stage, the 0-100km/h time is expected to be under 6.0 seconds.
The iX3 is set for a 2020 launch, a year behind some of its biggest rivals. It may take some time to reach the Australian market, but when it does, it'll have some catching up to do as the Germans look set for another hugely competitive battle in the SUV market.
Hyundai Kona Electric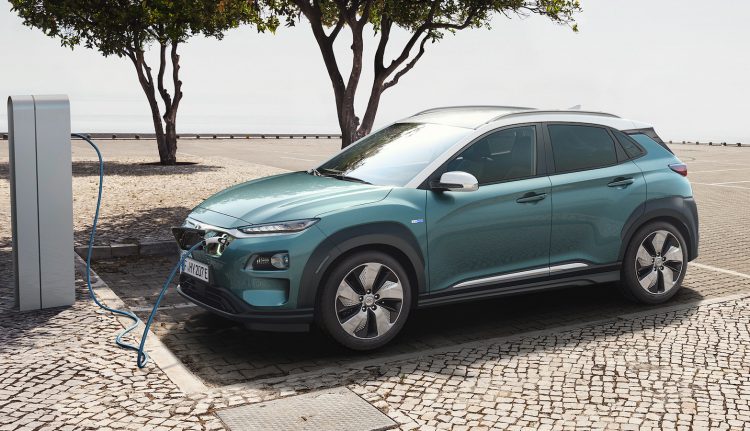 Stepping away from European manufacturers for a moment, the Hyundai Kona Electric is set to become the first mainstream small SUV to be powered entirely by an electric motor system. The Kona Electric is due to be released in Europe some time this year. The last we heard from the Australian arm is that the variant is under review for the Australian market.
Hyundai will offer two variants: a shorter-range version with a 39.2kWh battery, good for 99kW, a 0-100km/h time of 9.3 seconds and a range of around 300km. The second, more powerful variant, will be packaged with a 64kWh lithium-ion battery, producing 150kW and 395Nm, promising a 0-100km/h time of 7.6 seconds, and a claimed driving range of 470km. There are whispers that Hyundai may only bring the latter, more powerful version to Australia.
A full charge with a standard outlet will take in the area of 10 hours for the 64kWh model, and around six hours for the 39.2kWh model; a fast-charger drops that time to just under an hour for a charge up to 80 per cent. Hyundai is yet to confirm a pricing structure for the all-electric Kona, but something around the $40-50,000-mark seems easy to imagine. If it is priced around this mark, the Kona Electric will be firmly on the turf of one of its biggest competitors, Tesla's Model 3.
MINI Electric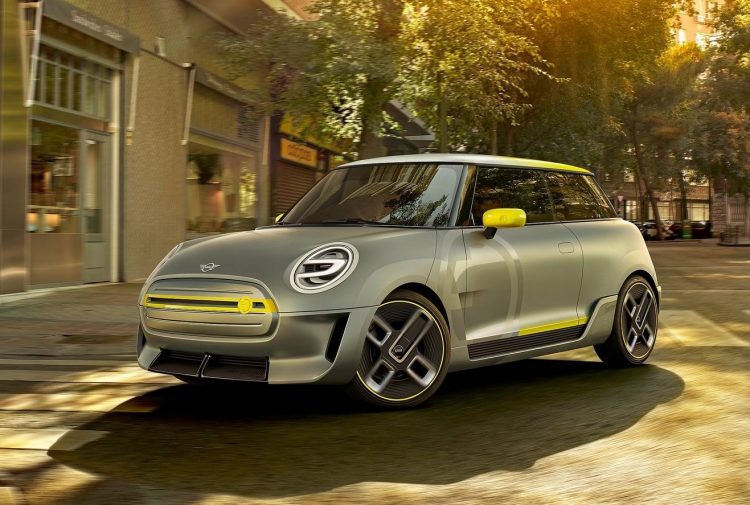 Early next year, we'll see the release of the first MINI hybrid for Australia when the Countryman S E ALL4 PHEV goes on sale. The following year, we're set to see the release of MINI's first pure-EV model, when a production version of the Electric Concept hits the market. BMW has previously confirmed that the all-electric MINI is slated to roll out in conjunction with MINI's 60th anniversary.
While we've got few specifics to report on, we can say that when it does hit the market, the MINI will be locking horns with the aforementioned Hyundai Kona, upcoming Kia Niro, as well as the soon-to-be benchmark for mid-sized electric vehicles, the Tesla Model 3. MINIs have always been fun to drive, so with a lower centre of gravity and an instantaneous push of torque, the words MINI and EV seem like a match made in heaven to us.
Next-gen Volvo V40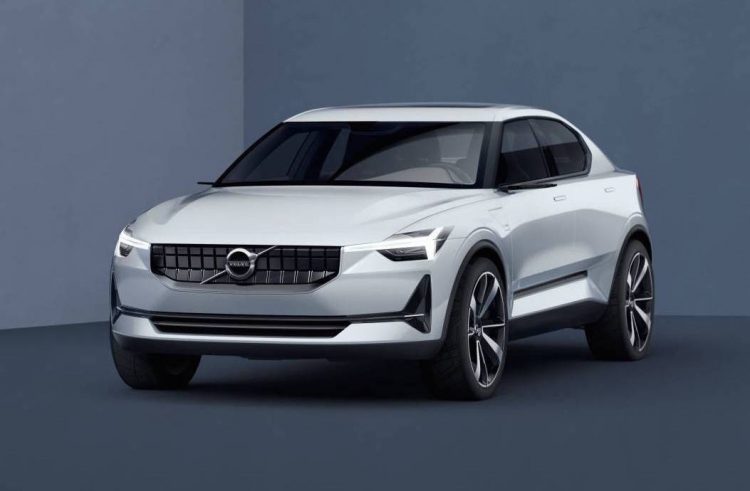 Volvo is set to expand its list of plug-in hybrid vehicles when the next generation of its V40 replaces the current lineup. We've reported that Volvo is looking to overhaul its next-gen V40's powertrain lineup, with several hybrid powertrains and even a pure-EV variant, styled on the beautiful V40.2 Concept with it's 'Thor's hammer' daytime running lights. Volvo has reiterated its goal of selling one million vehicles with a partial electric powertrain by 2025, and the next-gen V40 may well be the biggest seller of all the EVs Volvo is known to be planning.
The V40 will snatch the XC40's compact modular architecture platform, which can adapt to several different configurations, including the ability to fit a rear axle-mounted electric motor and four-wheel drive. Sadly, Volvo hasn't given us any performance statistics to report back to you with, but if the latest XC60 T8 is anything to go by, this could be a great little premium car to look out for.
Toyota supercar
Thought Toyota's hybrid tech was relegated to somewhat unexciting hatchbacks and sedans? Well, think again. Earlier this year, and to the delight of all of us in the office, Toyota confirmed it was going to produce a supercar based on the GR Super Sport Concept that was initially launched at the Tokyo Auto Salon in January.
The unnamed supercar is being billed as a road-going version of the 24-hours of Le Mans-winning Toyota GAZOO Racing TS050 hybrid race car, with many race-derived components and technology set to trickle-down to Toyota's road-going version. We can't give you any firm idea of performance details, although we can tell you that the GR Super Sport Concept was unveiled with the same chassis as the TS050, and an almost identical powertrain as the race car: a 2.4-litre V6 hybrid producing a whopping 735kW.
Toyota has been vague on giving us a timeline for the project, and it seems more than likely we've got at least another year, possibly two years to wait before it arrives. Regardless of when it does come out, we're just happy to see Toyota back in the performance game.