Mazda has announced the new-look 2013 Mazda MX-5 for the Australian market. All of the running gear, engine, and overall design remains unchanged, however there has been some styling tweaks inside and out.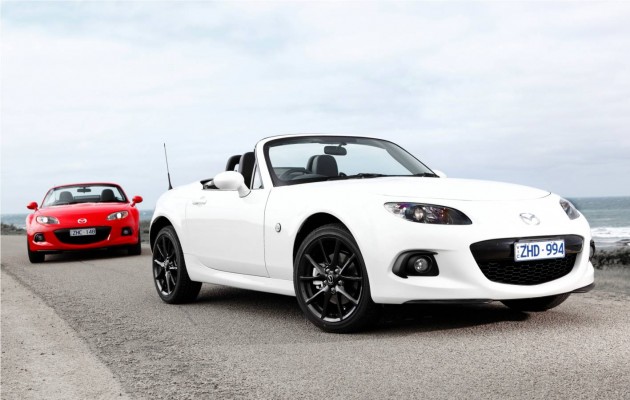 The latest model also receives some changes to the accelerator and brake pedal feel for a more enthusiastic drive, with improved response, and adjustments to the brake booster providing an easier control of the front and rear load distribution.
Not that the previous model was twitchy under brakes, the car did feel very agile with plenty of adjustability to its handling possible simply by shifting weight with the go and stop pedals.
From the front the new MX-5 gets a facelift with a larger more sporty front grille in the middle, slightly more aggressive lower sections, and some new fog light surrounds.
The front end has been designed not only to enhance looks, but also to reduce the amount of air hitting the front wheels, improving aerodynamic efficiency.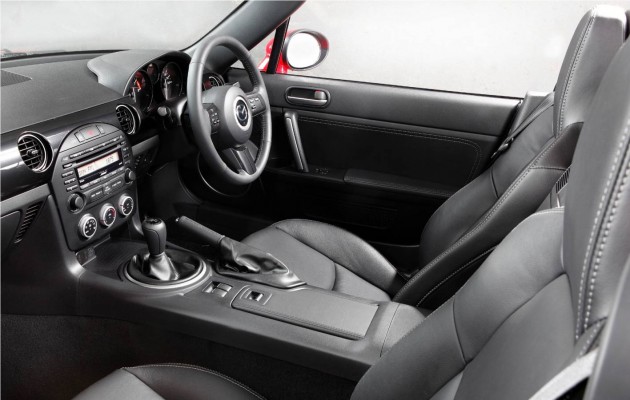 On the inside Mazda has simply added black gloss trimmings for a more sporty and higher quality look over the previous silver highlights.
Full prices for all variants are as follows:
2013 Mazda MX-5 Roadster Coupe six-speed manual transmission – $47,280
2013 Mazda MX-5 Roadster Coupe six-speed automatic transmission – $49,405
2013 Mazda MX-5 Roadster Coupe Sports six-speed manual transmission – $49,885
2013 Mazda MX-5 Roadster Coupe Sports six-speed automatic transmission – $52,010