The 2018 Holden NG Commodore has been scooped completely uncovered, in Sportwagon form.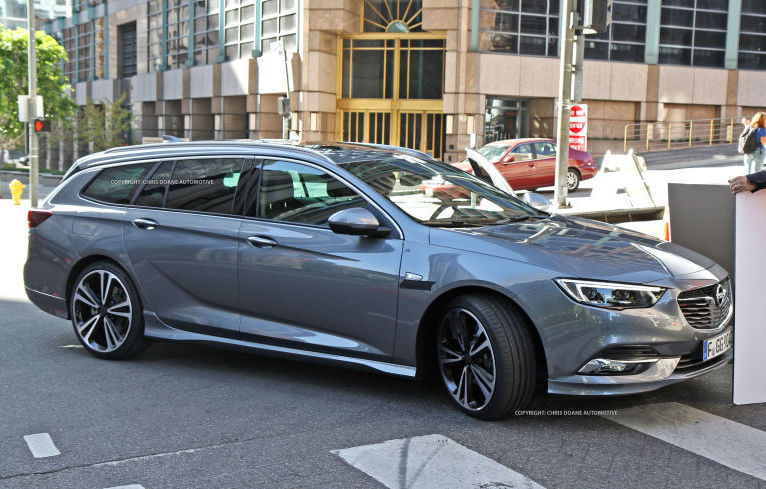 This Opel Insignia Sport Tourer upon which it's based, spotted in Los Angeles, USA, by Chris Doane and initially posted on Jalopnik, is expected to be sold as the Buick Regal in the US.
The 20-inch wheels with low profile tyres seem to suggest this is the OPC-line/sports version with sporting accoutrements.
Styling for the car appears very clean and confident, with a bold headlight and grille combination we've been accustomed to for the Commodore for years now.
The window features upward kick at the rear while there's a hockey stick character line rising from the front sills terminating before the rear wheel arch.
A silver strip extends along the roofline into the rear taillamps – a feature seen on Opel concept cars for some time now.
The Insignia (nee Regal, NG Commodore), is due to be revealed this month so this world scoop suggests an advertisement is being shot or the official press images. The car still wears European plates.
The car is set to make its public debut at the Geneva Motor Show in March, 11 months before arriving here as the NG Commodore. Whether any Aussie styling tweaks will happen before then is a mystery at this point.