Pictures of the BMW 8 Series-previewing concept have leaked onto the internet, before the car's planned reveal this weekend.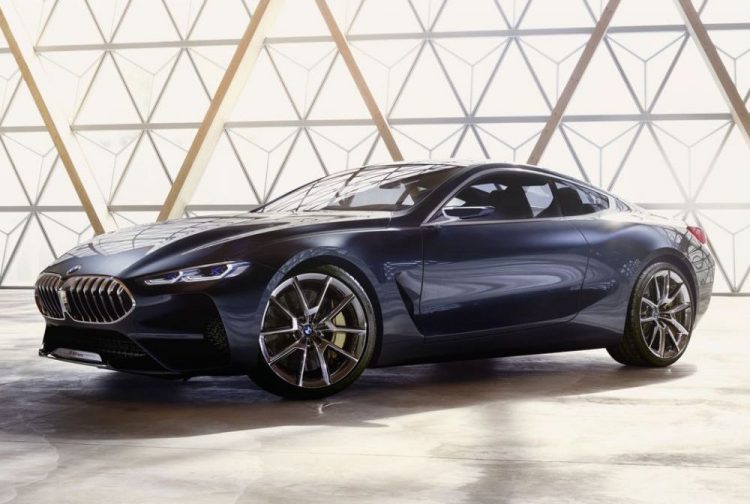 After officially confirming its existence earlier this month, with BMW teasing picture of the car's silhouette, an undisguised image of the new GT has dropped via Carscoops.
The concept is finished in a rich blueberry hue, with its own unique appearance, differing from the 5 and 7 Series, not to mention the outgoing 6 Series coupe. It has some Aston Martin-y elements including the DLO and rear hips, but complex surfacing around the rear haunches and the hockey stick vent behind the rear wheel arches give it a distinct character.
A muscular bulge on the bonnet coalesces into a new interpretation of the twin kidney grille, while headlights sit more confidently and sharper than before. Large front vents signal the car's sporting intent, too.
The car is expected to sit on the CLAR architecture, which means that it could benefit from a carbon fibre intensive body like the current flagship, the 7 Series.
BMW has previously trademarked nameplates such as 825, 830, 835, 850, 845, 860 as well as M8 and M850, meaning the 6.6-litre twin-turbo V12 from the M760Li is a strong possibility in top variants. More to come when the car is officially revealed this weekend.