Lexus has confirmed that its special one-off TMG Lexus TX-650 project car will be officially unveiled at the 2012 Essen Motor Show in December. The company has released a few teaser images onto its Facebook page to build up anticipation.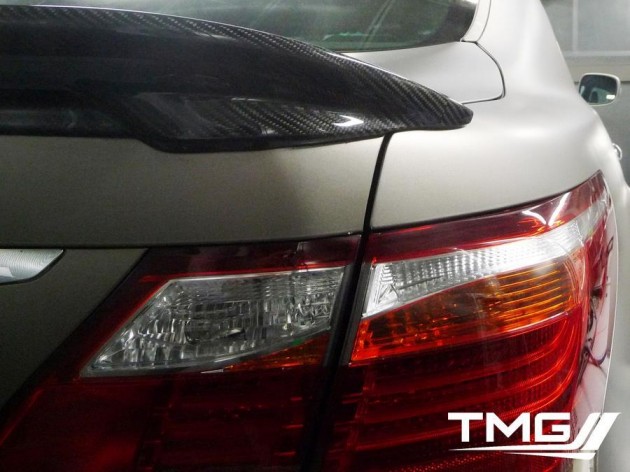 The teaser images are kind of pointless really since an image has already surfaced online showing the car in full in a garage at the Nurburgring. The main difference we can spot between the car in the teasers and the one in the garage (below) is a smaller rear carbon fibre spoiler in the teaser images as opposed to the large item on the spy photo.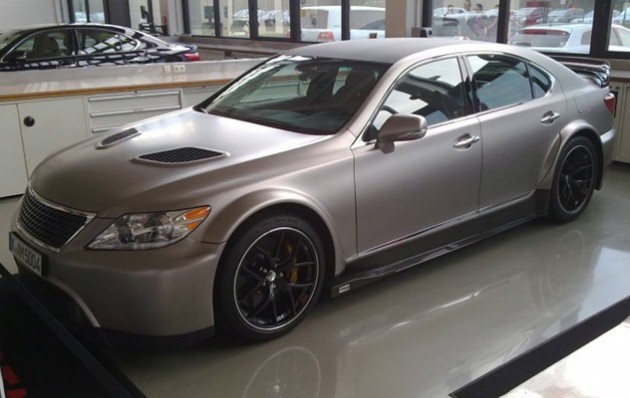 This is the first official confirmation that the car exists though, with the name the Lexus 'TX-650'. The 650 does represent how many horses are lurking under bonnet, although, the horsepower figure is in the European 'PS' rating.
Lexus has confirmed the TX-650 features a unique 5.0-litre twin-turbo V8 producing 478kW of power and 710Nm of torque. All that power helps the flagship Lexus LS peak out at around 320km/h.
Other highlights include various carbon fibre body styling tweaks, including front and rear spoilers, side skirts, and a carbon roof. It also features a carbon ceramic brake package sitting behind a set of lightweight BBS alloy wheels.
More details are expected at the car's debut in December at the 2012 Essen Motor Show. Stay tuned for more.