Toyota has announced a recall of 340,000 Prius units after a fault in the Prius's parking brake was identified, which could potentially result in the brake not working.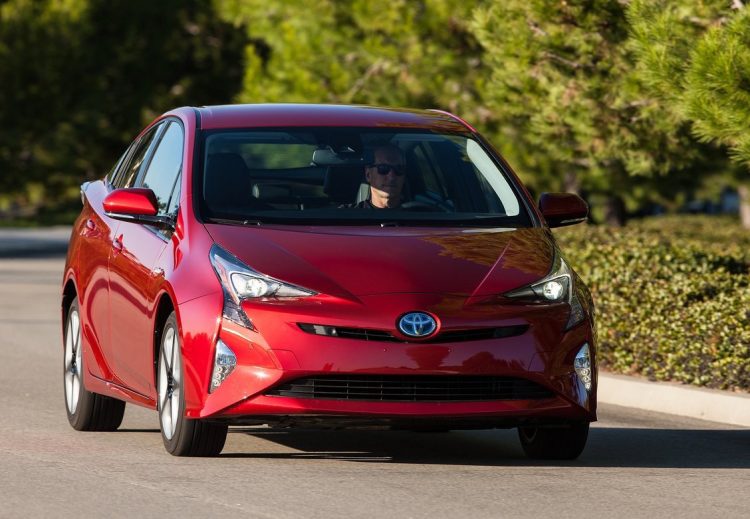 Toyota has confirmed that Prius units produced between August 2015 and October 2016 are impacted by the recall, with affected vehicles in Australia, Japan, Europe and the US. 212,000 of those units are Japanese models, with 94,000 located in North America. Around 300 vehicles in Australia are impacted by the global recall. The Japanese manufacturer issued a statement saying:
"On the involved vehicles, there is a possibility that the parking brake could become inoperative. If this occurs and the driver exits the vehicle with the transmission in a gear other than 'Park' while the ignition is on, the vehicle could roll away, increasing the risk of a crash."
Owners impacted by the recall will be notified, and will receive "clips on the top of the brake cable dust boots to prevent the cable from becoming inoperative," Toyota said. The parts needed will arrive in Australia next month.
Reports of the fault causing crashes in the US have been circulating online, reported by the Associated Press, however, Toyota spokesperson Victor Vanov insists these reports remain unsubstantiated: "Alleged crashes, injuries and fatalities are reported in many ways to many different organisations," he told USA Today.
The fix should be quick and painless according to Toyota: "The repair will take approximately 30 minutes and will be carried out free of charge."
Anecdotally speaking, we didn't experience any problems in our time with the Toyota Prius, more than likely because we tend to put the vehicle in park before exiting the vehicle. You can check out our review here.
Australian customers can contact Toyota's recall campaign helpline on 1800 987 366.