An all-new high-end Kia performance model is on the agenda as the company CEO focuses on building the brand image. Various possibilities are being considered, including a production version of the Kia GT concept car.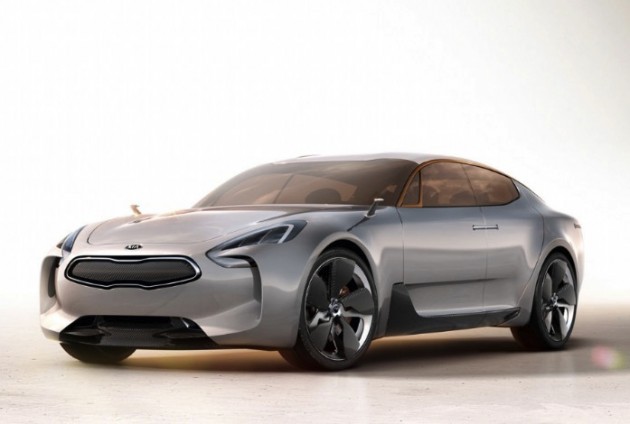 Speaking to Autocar in the UK recently, Kia CEO Hyoung-Keun Lee revealed he wants a sports car in the future lineup. It's now just a matter of making a decision on what concept and what sort of layout to go for.
He revealed a new sports concept car is being planned for the Geneva Motor Show in March, which may turn into a production model if it is well received. Lee said,
"We haven't decided yet, but we need a certain product to help with our brand image. We have tried a couple of concept cars and found some potential in the GT. We will try a couple more in the future, starting at Geneva next year, and test the media and consumer response before choosing one."
The company is planning on releasing a showroom version of the Kia Procee'd concept in some markets in the near future, which is a sports version of the company's overseas 'Cee'd' hatch, based on the Hyundai i30 platform. The Procee'd will come with the same 1.6-litre GDI turbo four-cylinder as seen in the Hyundai Veloster Turbo, producing 150kW.
Like the Veloster Turbo though, the Procee'd is front-wheel drive. Lee is thinking along the lines of something more high-end for the future, and something that is more driver-focused. He said,
"In my opinion, a sports car should be rear-wheel drive. When I was at Hyundai we tried the Coupe with front-wheel drive. It was considered sporty looking, but the driveability was different."
To refresh your memory, the Kia GT was a rear-wheel drive concept, featuring a stout 3.3-litre twin-turbo V6 producing 290kW of power and 534Nm of torque. This is exactly the kind of setup that could really put Kia on the map in terms of sports cars.
A final decision on what will be made is likely to occur after the new concept is unveiled at the Geneva show. We'll be sure to keep you updated.