Alfa Romeo is reportedly working on its first ever SUV, which is expected to hit the market in 2015. The SUV is apparently being pitched to help boost the company's annual sales to 300,000 by 2016.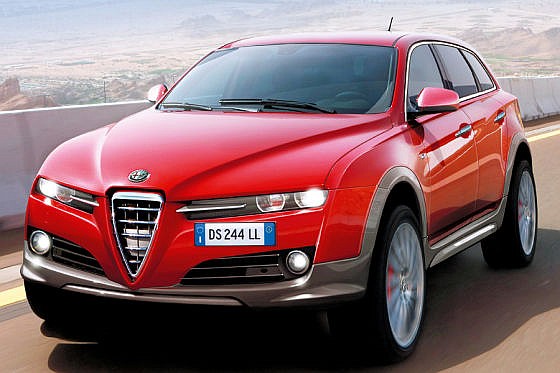 (Image: rendered speculation only)
Alfa Romeo currently only sells around 100,000 vehicles per year. With just two models in the showroom range, it's not hard to see why. Crossovers and SUVs are among the most popular choices for consumers these days, which is why Alfa would be looking to cater for that market.
According to a recent Automotive News report in the US, the new Alfa SUV will borrow much of its mechanical platform from the Dodge Dart – a platform that is expected to underpin the 2014 Jeep Liberty as well. With Fiat now owning Chrysler LCC (including Dodge and Jeep), there's certainly a lot of technology at hand to produce more off-roaders.
Specific details on the new model are yet to be revealed, however, power could come from a selection of petrol and turbo-diesel engines that may also be developed/utilised for the next-gen Jeep Liberty.
As part of the plan to boost sales, Alfa Romeo will launch nine new models in total by 2016. Some of these are said to include a large sedan based on the Maserati Ghibli, the 4C sports coupe, sedan and wagon variants of the Guilia, and of course the new roadster which will be a joint-project with Mazda and its next-gen MX-5.