Dodge is planning to unveil the 2015 Dodge Charger at the upcoming New York Auto Show, and has released a teaser image to stir some anticipation for the next-gen street machine.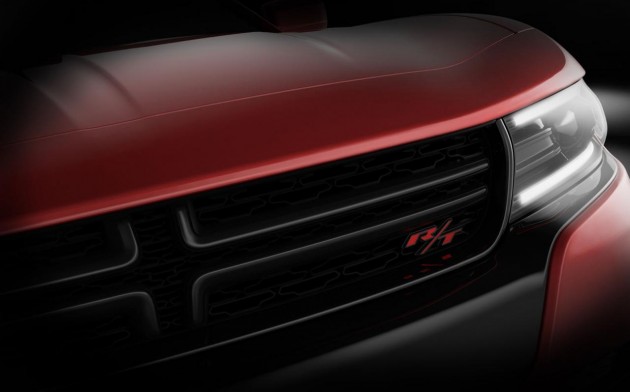 The new model is expected to showcase a number of exterior design changes, including, as you can see, a thinner front grille layout with new LED-infused headlights, a black fascia area with a red R/T badge.
Under the bonnet is set to come with a range of updated engines, including a revised 3.6-litre Pentastar unit and a mildly tweaked 5.7-litre V8.
We still haven't heard of any official announcements on the company's upcoming 'Hellcat' engine. It will be SRT's most powerful V8 on the market and potentially most powerful engine, even outpowering the iconic SRT Viper V10.
The SRT unit will find its way into the next-gen Challenger and may end up in the performance Charger down the track.