The new 2014 BMW 4 Series Coupe has been officially revealed ahead of its Frankfurt Motor Show public debut in September. Although it is based on the current 3 Series, the sports coupe is now more distinguished from the four-door brother than ever before.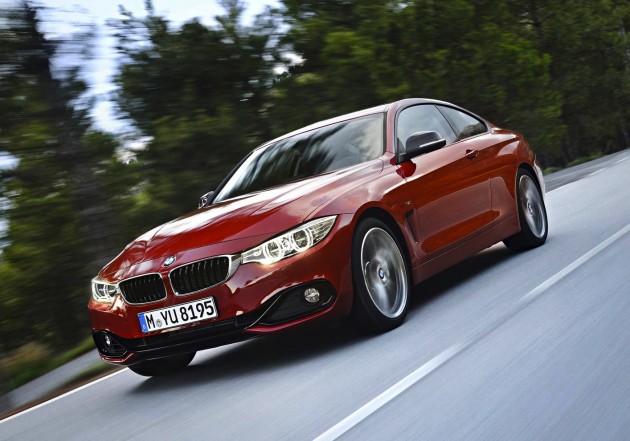 It's up to 45kg lighter compared with the outgoing 3 Series Coupe, and this is despite being 43mm wider and 26mm longer overall. To give the new model a sportier stance, the 4 Series is also 16mm lower than the outgoing 3 Series Coupe.
The new model has been developed with sophisticated chassis technology, "torque steer-free electric power steering", a 50:50 weight distribution, wind-tunnel tested aerodynamics, and an innovative lightweight construction.
BMW will be launching three variants upon initial launch, including the 420d, 428i, and the 435i. Each come with the same powertrain packages as seen in the sedan counterparts.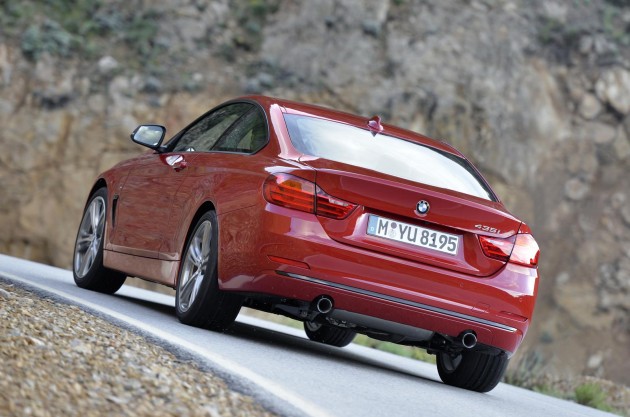 The 420d features a 2.0-litre TwinPower turbo-diesel four-cylinder producing 135kW and 380Nm. It's able to stretch its legs from 0-100km/h in a reasonable 7.5 seconds, and offers an average fuel economy rating of just 4.7L/100km.
For petrol-power fans, the 428i comes with a 2.0-litre TwinPower turbo four-cylinder producing 180kW and 350Nm. It's able to cover 0-100km/h in 5.9 seconds, and consumes an average of 6.3L/100km.
Lastly, for the performance enthusiasts, the 435i comes with BMW's 3.0-litre TwinPower inline six cranking out 225kW and 400Nm. It's able to scoot off from 0-100km/h in just 5.4 seconds. It consumes an average of 7.3L/100km.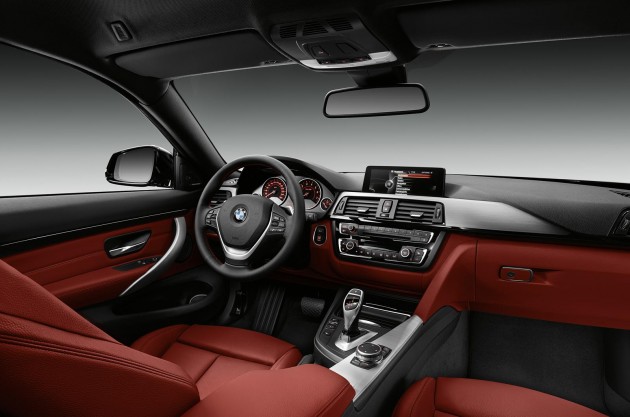 Interestingly, all variants will be made with either an eight-speed automatic or a six-speed manual transmission. All variants are rear-wheel drive, however, all-wheel drive will be introduced in some international markets.
Local prices and a specific introduction date are yet to be announced. It will arrive during early 2014.