With the end of production for the Holden Commodore getting ever so much closer, things are starting to wind down at its performance arm, HSV.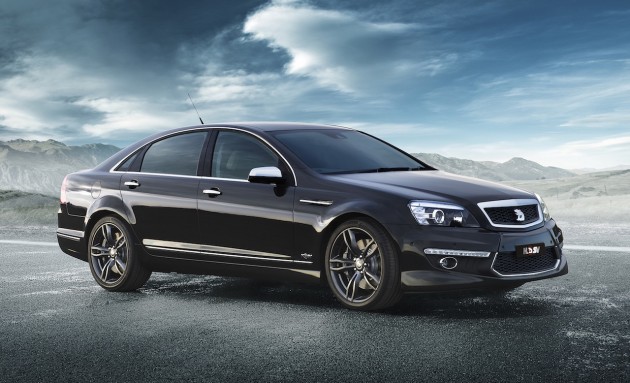 HSV's luxury flagship, the Grange, which recently received the GEN-F2 update, is now only produced by order. Speaking with PerformanceDrive, Damon Paull, HSV's general manager of marketing and planning, said the Grange has become a really unique "performance limousine".
"On average we build and sell approximately 50 Granges per year, with repeat purchase/owner loyalty extremely high for this nameplate," Paull said.
We asked Paull if there was a special edition in the works that could help send off the luxury icon, but unfortunately he said HSV never comments on future product plans. We have a sneaking suspicion there will be something to come though, even if it's just a decal pack to mark the end of production.
As reported late last year, a trademark application was found outlining a "GTSR" badge, submitted by General Motors. This sent rumours spreading like wildfire, suggesting a last hurrah GTSR special edition could be in the works based on the current 430kW GEN-F2 GTS. The same IP Australia website for trademark registry indicates the Grange name is up for renewal on May 28 – will production end early?
The GEN-F2 Grange is one of the most powerful large luxury sedans on the market, and also one of the most sporty. It comes with a 340kW LS3 V8 engine, as well as 20-inch forged alloy wheels, Gen-3 Magnetic Ride Control suspension, and a high-flow exhaust with bi-modal mufflers. Prices start at $86,990 (excluding on-roads).
We enquired about sampling one for review but since they are only made to order, there is no press vehicle available.