A technology update has been announced for the Tesla Roadster, called the Roadster 3.0. It incorporates developments that were made with the Tesla Model S sedan, including a new battery pack and extended range.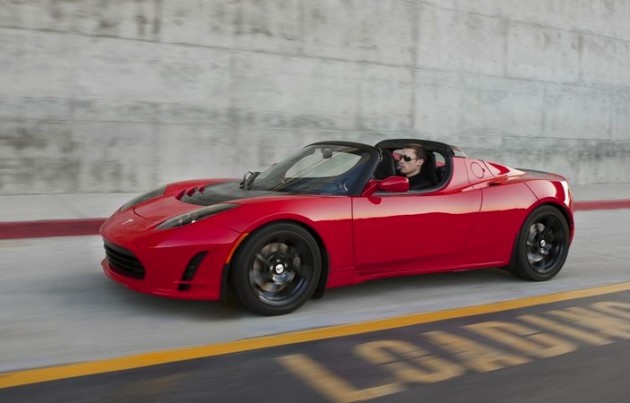 Thanks to a new lithium-ion battery, which is about the same size as the one it replaces only it provides 31 per cent more energy, the Roadster 3.0 will offer a range of around 644km. This is a considerable step up from the current range of about 394km.
The new battery system is rated at 70kWh. Tesla says that while the original Roadster battery was advanced back in 2008 when it was launched, and in fact it was the first production application of a lithium-ion battery, technology has since improved substantially.
Adding to the updated battery, the 3.0 update will come with enhanced aerodynamics so it slips through the air easier. The drag coefficient drops 15 per cent, from 0.36 to 0.31. Existing Roadster customers will be able to retrofit the aero parts to their models.
As the final improvement, the California-based company has updated the Roadster's tyres for a lower rolling resistance. The rolling coefficient has dropped about 20 per cent, from 11.0 kg/tonne to 8.9kg/tonne. Wheel bearings and brake drag has also been revised.
To demonstrate the new range potential, the company will drive an example from San Francisco to Los Angeles in the next month (about 612km). The update will become available for customers during the first half of this year.