With the new Lexus NX sitting in as the company's sharpest and most modern SUV, the slightly larger RX now seems outdated. Not for long though. The company will reportedly unveil a model update at the Detroit show in a couple of weeks.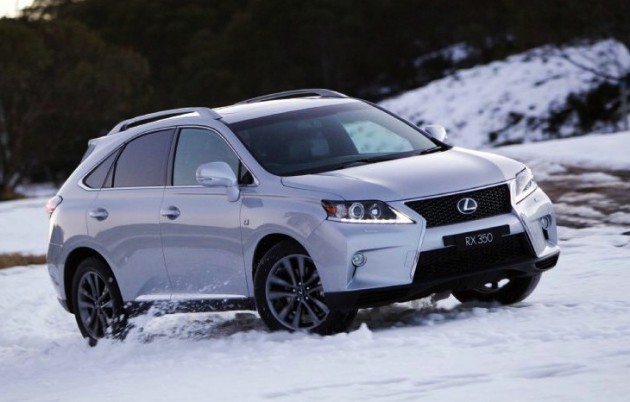 According to a recent Edmunds report, Lexus will not only unveil a new F model as previously confirmed, it will also showcase a new RX. The current generation has been around now since 2008, while the existing facelifted version was introduced in 2012.
There aren't many concrete details on the upcoming model. Some reports say it will grow in size from the current version which would help distance itself up from the new NX. There's also speculation that it will feature a third row of seats in the back, but nothing is official as of yet.
As for the design, we can look toward recent models such as the NX and RC coupe for some clues. It will probably be much sharper in body styling compared with the outgoing version, with a prominent front end dominated by a large interpretation of the 'spindle' grille layout.
Specifications are likely to be lifted up quite a few notches, potentially featuring an updated interface with Lexus's new touch pad setup, a more advanced external camera system and updated radar cruise control. Hybrid and petrol-only models are expected to continue, however, there is word of an eight-speed auto making its way into the powertrain replacing the current six-speed auto in some models.
We'll have to wait for the 2015 North American International Auto Show in Detroit for more information. It runs from January 12 to 25. Stay tuned for plenty of updates.