An image of what appears to be the BMW X4 M has surfaced online, potentially confirming the upcoming existence of a proper performance X4 variant by BMW M division.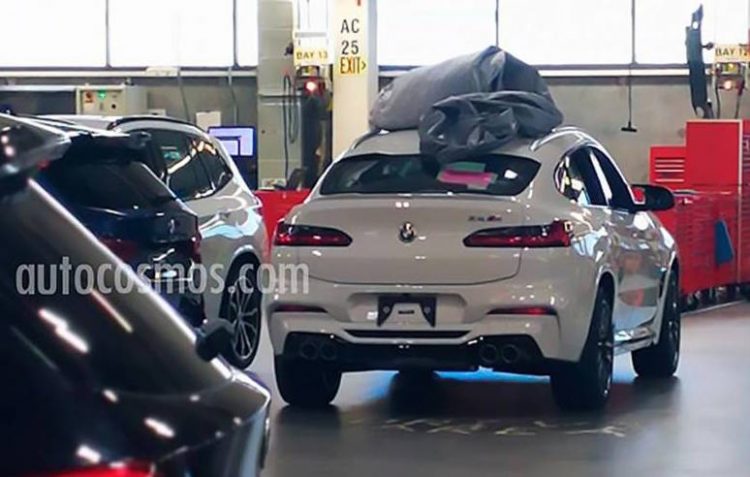 Not to be confused with the M40d (pictured below) or M40i versions of the X3/X4, this vehicle clearly shows an 'X4 M' badge on the rear. Usually, and including the M40d, the badge is placed below the taillight with 'X4' placed on the other side. There are also some other telltale signs that this isn't a regular X4.
You might notice the quad-outlet exhausts which are a trademark for BMW M cars, as well as the unique rear diffuser that wraps around the exhausts. There's also pair of racy side mirrors similar to those on the M3/M4, and a neat lip spoiler mounted on the tailgate. If you look closely the spoiler appears to feature a cutaway section in the middle with two deeper sections on the outsides of the lip.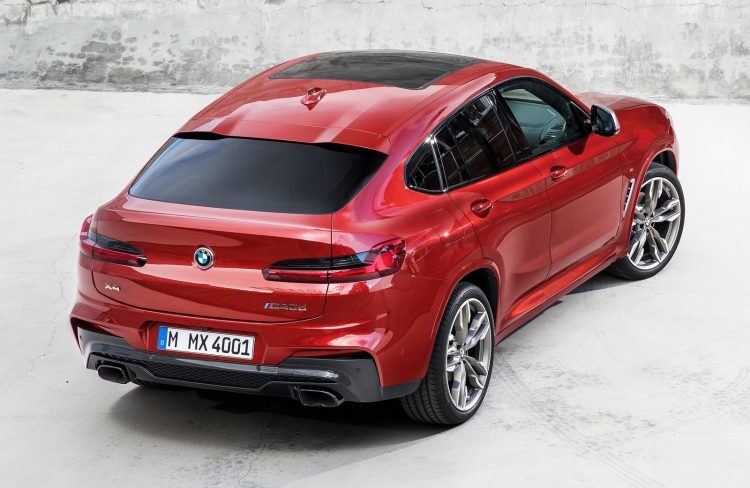 Specific details on the car are yet to be revealed, and in fact BMW hasn't really confirmed the model's existence yet. According to speculations the X4 M will come powered by the 'S55' 3.0-litre twin-turbo engine that's found in the M3/M4, with output tipped to top out at up to 350kW.
Given the X4 is heavier than the M3 and M4, and it uses an xDrive all-wheel drive system, acceleration figures will probably be pretty similar to the 331kW M3/M4. BMW claims 0-100km/h comes up in 4.0 seconds with those cars. If the X4 M gets close to this time it could come in as one of the quickest SUVs in the class.
Being a proper M model, the X4 M is set to come with a range of performance highlights, such as the subtle aero kit, bespoke alloy wheels, some black trimmings by the looks of it, and sports suspension and high performance brakes. There might also be a power dome bonnet.
Inside we should anticipate similarly sporty treatment, with special seats and M-labelled digital instrument cluster, alloy pedals, and a splashing of carbon fibre to spruce up the decor. It'll likely come with some M driving modes as well.
At this stage we're not entirely sure when BMW will unveil the new model, if this is indeed what we think we're seeing here, thanks to Autocosmos. But later this year seems a good bet considering it looks like the vehicle is complete and ready to go. An X3 M model is also expected to join the lineup down the track.