The numbers are in, and to the surprise of absolutely nobody on earth, it turns out the new Ford GT is quite thirsty.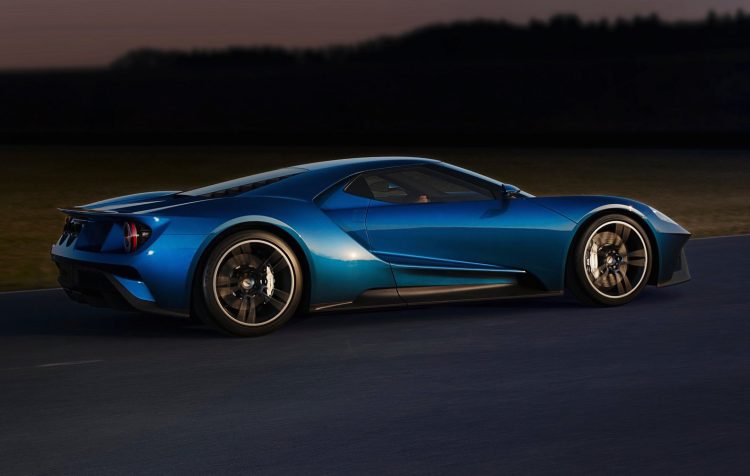 Despite its modern construction, high-tech twin-turbo powertrain and more than a decade separating it from its predecessor, the new Ford GT sips fuel at a supercar-like rate.
The news comes from the Environmental Protection Agency, who handed down a combined fuel economy figure of 16.8L/100km, almost identical to its now 12-year-old predecessor. On an urban cycle, the GT's figure rises to 21L/100km, while on the highway the GT returns a slightly more modest 13L/100km.
For those unaware, the Ford GT is powered by a 3.5-litre EcoBoost V6, producing north of the 450kW mark. Thanks to a carbon fibre monocoque, aluminium sub-frame and carbon fibre body panels, Ford says "the GT will exhibit one of the best power-to-weight ratios of any production car".
The same obviously doesn't apply to the fuel consumption figures… However, we're expecting the buyers taking deliveries of their GT won't be too concerned about the thirst, considering just how scarce the Ford GT is.
As we reported a few weeks ago, production of the Ford GT commenced at Ford's Ontario factory late last year, with the first deliveries arriving just in time for Christmas.
Demand for the new GT led Ford to extend production by an additional two years, and 500 units to the initial production figures , after the company was inundated with expressions of interest, ultimately rejecting nearly 6000 prospective buyers.