Renowned product testing publication Consumer Reports has released its ratings for the Tesla Model S fully electric sedan, with the overall score landing at an impossible 103 out of 100.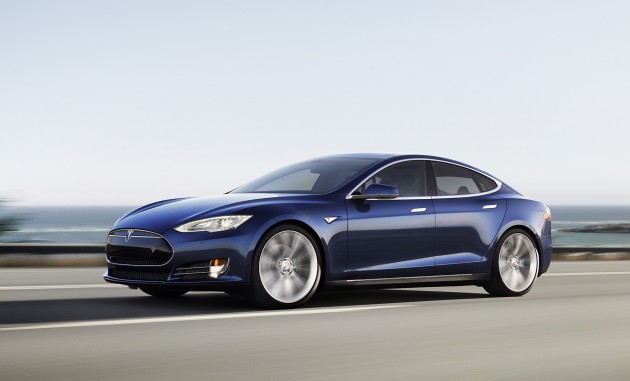 The firm purchased a Model S P85D a few months ago for testing purposes, and since then there has been only one issue; the driver's electric pop-out external door handle broke, basically locking out the keyholder.
The car has since been fixed and the testing has continued. Using a complex and in-depth scoring system which is designed to spit out a number rating out of 100, a percentage, the Model S returned with 103. This is the highest score ever given to a car. Its next highest score is 99, given to the first-gen Tesla Model S, and the 98, given to the BMW M235i. Jake Fisher, auto testing director, said,
"It blew away everything else we've ever tested. For the right price at least, you can have your cake and eat it, too. Now we're just waiting for this technology to come down to a lower price point."
Consumer Reports is regarded as one of the most influential third-party evaluation services in the US. It has over 8,000,000 subscribers, with a lot of its testing and results being take quite seriously by manufacturers.
It wasn't all positive though for the Model S. Jake Fisher said some of the interior materials are not as luxurious as those in some competitor vehicles, and the fact owners have to plan road trips around the network of supercharging stations doesn't bode well for overall practicality.
In the end, the P85D has been the quickest vehicle the publication has ever tested, with 0-60mph (97km/h) coming up in just 3.5 seconds. It also returned a real-world equivalent average consumption of 87mpg (2.7L/100km).