Fresh from unveiling its monstrous new 6.0-litre TSI W12 engine at the Vienna Motor Symposium, Volkswagen has released details of a much smaller but by no means less significant powertrain.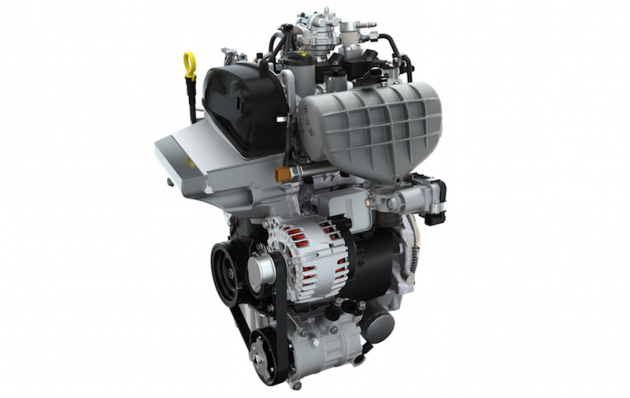 It's a 1.0-litre TSI three-cylinder unit that produces an insane 200kW (272 PS) of power and 270Nm of torque. Based on the current VW Polo engine, VW decided to inject it with the "genes of the Polo WRC's rally engine".
The unit features all-new technologies like an e-booster system and an advanced mono-scroll turbocharger. Head of powertrain development at VW, Dr. Heinz-Jakob Neußer, said the engine is "a nice example of just how much potential combustion engines still have in them".
Although this exact unit is not set for production any time soon, Dr. Heinz-Jakob Neußer said the optimisation of the internal combustion engine is still an important field of innovation. He said,
"High-efficiency TDI and TSI/TFSI engines – ideally in combination with DSG – will remain indispensable for the foreseeable future. The reduction of CO2 emissions from internal combustion engines is pure high-tech nowadays. Examples of this are our high rpm diesel as well as the high-performance three-cylinder TSI engine."
Specific details on the micro powerhouse haven't been released, but we're guessing it is running extremely high boost pressure, using very high-tech, high-efficiency combustion methods and management. It would be interesting to know at what engine speed peak power is reached too.
Volkswagen's future production engines are expected to be inspired by units like this, so we might not have to wait too long before something hits the market.