McLaren has confirmed its upcoming, three-seat hypercar, codenamed BP23, will have the highest top speed of any McLaren road vehicle ever made. This means exceeding the top speed of the famous McLaren F1.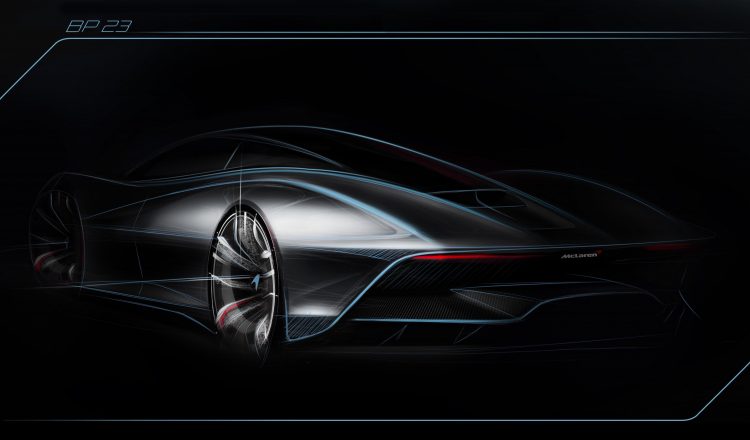 The F1 iconically set the speed record of 391km/h (243mph) back in the late '90s, with its naturally aspirated V12 engine and six-speed manual transmission. In a statement, McLaren confirmed the new model will be able to surpass this speed, although it's unclear what the top speed target has been set at.
McLaren is describing the BP23 as a "hyper-GT" car, suggesting it will have some grand touring ability while also showcasing the outright performance we've come to expect from today's hypercars. Whether it will be able to soar past the Koenigsegg Agera's record top speed of 447km/h is yet to be known.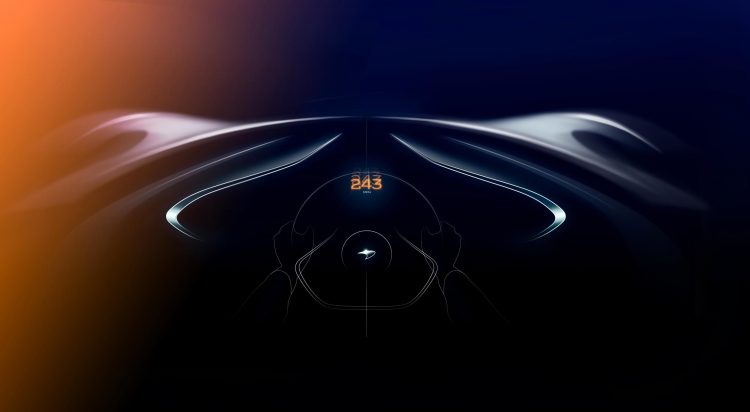 The new model will slot into McLaren's Ultimate Series section of the showroom, joining only the P1, which is now out of production, and the recent Senna. Similarly, the BP23 will be a very exclusive model, with just 106 examples planned to be made. As no surprise, all of them have already been sold, with a sticker price of £1.6 million (excluding taxes).
McLaren says all 106 were sold before the car was even announced back in November 2016. Production is scheduled to begin at the end of 2019, with all examples to be tailor made via the McLaren Special Operations division for added exclusivity.
No specific details of the hypercar have been released just yet. It's believed it will be powered by the latest 4.0-litre twin-turbo V8 though, with electric motor assistance for a huge amount of power. McLaren says a public debut will take place before the end of this year, with a private preview held beforehand.