Koenigsegg, a company synonymous with hypercars, power and sheer speed, is apparently thinking of introducing a new 'entry-level' supercar to sit beneath the Agera.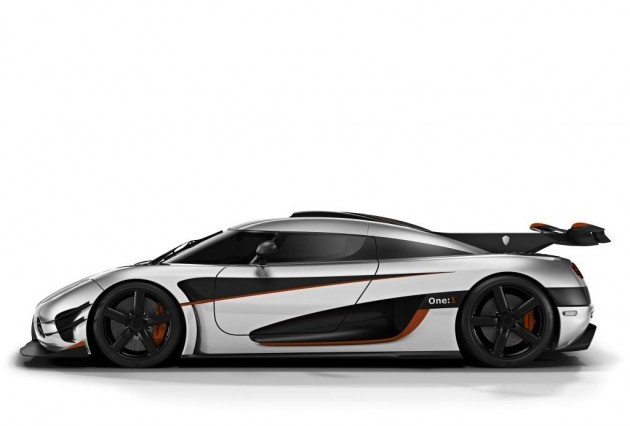 Speaking with Motoring.com.au recently, the Swedish company's founder, Christian Von Koenigsegg, revealed a new model is part of future plans.
Specific details haven't been mentioned, however, the new model is set to sit below the Agera and the range-topping One:1 (pictured), which probably means it will be less powerful and not quite as quick or dramatic.
Von Koenigsegg said it will be a very exclusive vehicle just like the rest of the showroom range, only it will be priced at around US$650,000. This would make it about half the price of the Agera.
The Agera and the One:1 feature hugely powerful V8 engines – upwards of 690kW – as well as lots of carbon fibre and lightweight manufacturing technologies. Similar characteristics are likely to be seen on the new model.
Maybe we should expect to see a perfect rival for vehicles like the McLaren 650S? We'll be sure to keep you updated as more info comes to hand.