Mitsubishi Motors has officially become part of the Renault-Nissan alliance after a $2.3 billion deal was finalised overnight.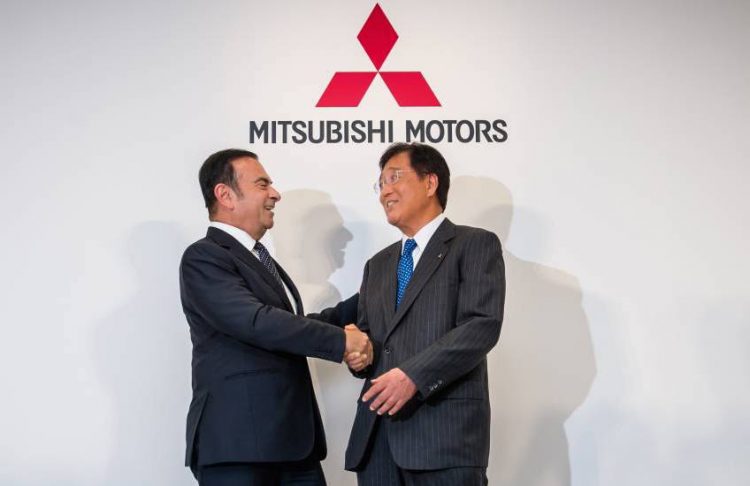 While news of the acquisition had been around for a while, the details have taken some time to be ironed out. Now though, everything has been finalised.
The 17 year-long partnership of Renault-Nissan has been strengthened by the addition of Mitsubishi Motors Corporation, with Nissan acquiring a 34 per cent stake of its former Japanese rival. Nissan becomes the largest stakeholder.
In addition, Carlos Ghosn, current Nissan chairman and CEO, has been named chairman elect of Mitsubishi. Ghosn will be accompanied by Mitsuhiko Yamashita, who worked previously as Nissan's executive vice president of research and development. Mitsubishi president and CEO Osamu Masuko said:
"I welcome Nissan's willingness to provide strategic, operational and management support as our new lead shareholder. Nissan will help us to rebuild customer trust in our company and maximise potential future synergies through our deeper alliance."
Masuko was addressing the loss of customer trust after Mitsubishi was found to have falsified emissions data for several of its models. All up the scandal impacted 157,000 Mitsubishi models and an additional 486,000 Nissan vehicles.
The two companies say they plan to address cost reduction through joint purchasing of materials as well as manufacturing lines, investment in common vehicle platforms as well as technology sharing between the brands. Newly-elected chairman Carlos Ghosn said:
"The expanded Alliance will be one of the largest automotive groups in the world, with annual sales of 10 million units in fiscal year 2016. The addition of Mitsubishi Motors will build on the entrepreneurial spirit and management cooperation that has characterized our alliance with Renault for 17 years. I am confident this will benefit all stakeholders."