There are a lot of rumours going around at the moment about Renault's plans for the new special edition Megane, which, Renault hopes, will reclaim the Nurburgring lap record for a front-wheel drive production car.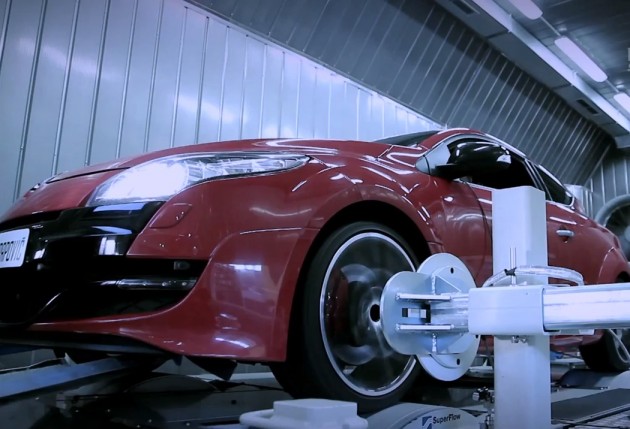 Rumours initially started off saying Renault has begun time trials at the famous German circuit, and has already recorded a time of 7:45.
We now hear from French media that the time hasn't been recorded, however, it has been set as a benchmark for the engineers and test drivers. The special edition is also reported to feature an 'RS275R' badge.
If it achieves such a cracking time it will easily become the quickest front-wheel drive to ever lap the circuit, with the current record standing at 7:58.4 (SEAT Cupra 280).
Although a record could be on the cards, many are wondering what Renault will do to the Megane special edition to achieve a good time.
So far all we know is it will come with a lightweight Akrapovic exhaust system, and a serious suspension and braking setup is more than likely. Maybe we'll also see a partially stripped out interior? A roll cage perhaps?
All will be revealed on June x16.