Infiniti may soon launch a small luxury SUV, potentially called the QX30. Such a vehicle would allow the company to compete in the growing market segment.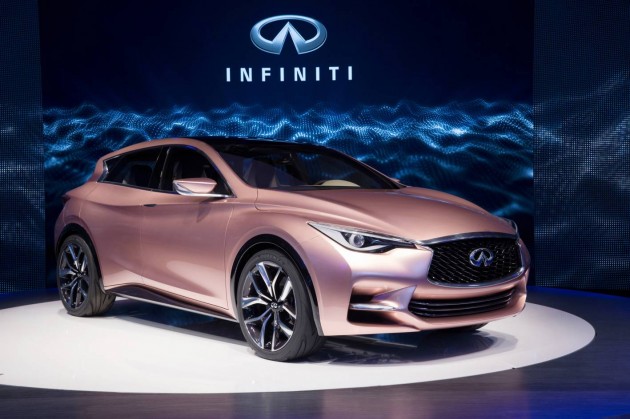 All of the big-name luxury brands have or are at least planning to have a small SUV/crossover in their lineup. Audi has had the Q3 for a while now and is working on a smaller A1-based crossover, while BMW has the X1, and Mercedes-Benz has the GLA-Class.
From the land of the rising sun, Lexus will launch its new NX crossover later this year, so it too can compete in the popular segment. It's only a matter of time before Infiniti jumps on board. Speaking with Automotive News at the Beijing motor show, Andy Palmer, Nissan executive vice president, said,
"Is there room for a QX30? Most definitely. Could you come below that? Well, yes. … There's room. Would we come first in China? I think so. I think if we were going to start anywhere it would be hard for us to start with that sized car in the United States or in Europe."
According to previous speculations, the new model will be based on the Nissan Juke, however, there's been no official confirmation. Palmer said in the same interview that the Juke is a great platform to start with.
As for the design, it's expected to be inspired by the Infiniti Q30 concept car (pictured) that was unveiled at the 2013 Frankfurt Motor Show.
The smallest and only SUV Infiniti offers in Australia is the FX which has be renamed the QX70. It's believed the smaller brother will be called the QX30.