Peugeot has confirmed it is planning to debut a new performance variant of the 308 hatch, tipped to be a 308 GTi, at this year's Goodwood Moving Motor Show in the UK.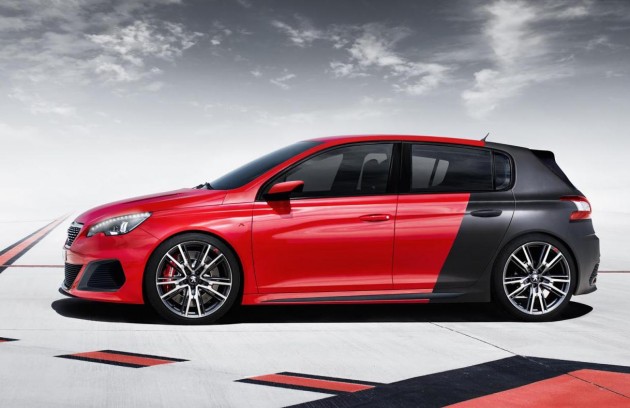 The French company doesn't currently offer a GTi version of the 308, however, it does have a strong heritage in offering hot hatch versions of its small cars, including the existing the 208 GTi. In a statement, Peugeot said,
"A new 308 performance model will make its world premiere at the show, as one of the main static features on the French marque's Goodwood stand… the 308 performance model will only be driving up the Hill during the main Festival of Speed's 'First Glance' section."
At the moment the highest grade 308 on the local market is the 308 GT, which comes with a 1.6-litre turbo producing 151kW and 285Nm. Although, it's not generally regarded as a proper hot hatch, doing without focused suspension and whatnot.
For the 308 GTi – name not confirmed – Peugeot is likely to turn to its heavily boosted 1.6-litre turbocharged four-cylinder engine that was seen in the RCZ R. In that, the coupe produced an impressive 199kW and 330Nm.
As for the rest of the car, we can probably look to the 308 R concept (pictured) for some inspiration on what to expect. The R concept featured the engine mentioned above, as well as a Torsen limited-slip differential, lowered sports suspension (by 26mm), and 380mm front and 330mm rear performance brakes.
This should be a very interesting car and certainly one to look forward to. Peugeot has done well with the latest 308, picking up a handful of awards since its debut including the 'Car of the Year' award in Europe in 2014. All will be revealed at the Goodwood event, commencing on June 25.