Ford is offering a RWD variant of the Everest for the first time, based on the mid-spec Trend. It diversifies the lineup and gives buyers an opportunity to step into the Trend at a more affordable price.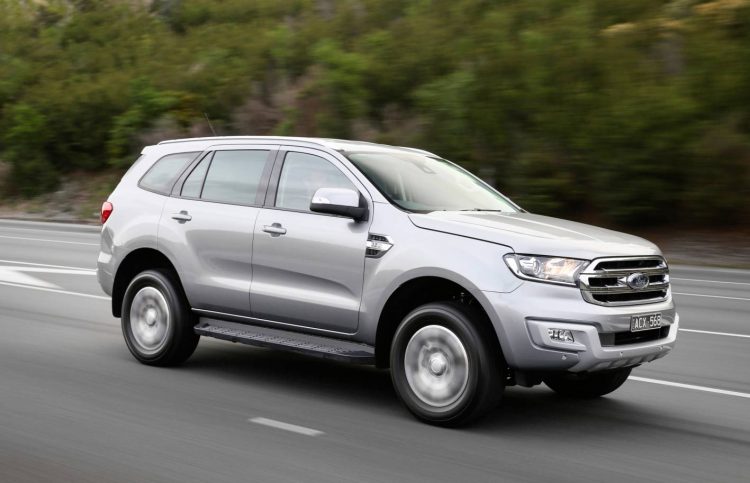 Up until now the Everest has only been offered in Australia with four-wheel drive. The new Trend RWD, developed in Australia for Australia, is priced from $55,990. This makes it $5000 cheaper than the 4×4 Trend. However, it isn't the most affordable Everest in the lineup. That honour is left to the base-spec Ambiente 4×4.
The RWD model carries over the same 3000kg braked towing capacity, 3.2 turbo-diesel engine, and seven-seat cabin capacity as the existing 4×4 Ambiente, Trend, and flagship Titanium.
In addition, the Everest Trend and top-tier Titanium will receive the Blackberry QNX-based Sync 3 system for MY2017, replacing oft-panned Microsoft-based Sync 2 as seen in several other models.
The completely new operating system promises cleaner and more concise navigation, with a central home screen, pinch and swipe capability for the screen, and more flexibility and integration with apps. Most crucially for showroom appeal, Apple CarPlay and Android Auto comes into the frame.
These changes will no doubt tempt more buyers away from car-like Territory, which has still sold 3062 cars YTD compared with the 1486 sales of the pricier Everest. The Territory is said to be replaced by the smaller Edge medium crossover in the future, which lacks seven-seat capacity but has some trick diesel engines from the European market. A special, seven-seater Edge variant is available in China only.
The MY17 Ford Everest Trend RWD arrives on the market in September.