Not to be left out of the Geneva Motor Show spotlight, Porsche has announced it will be showcasing two exciting new 911 models. One will be the latest 991 911 GT3 racing car, while the other is expected to be a special edition road car helping to celebrate the 911's 50th birthday.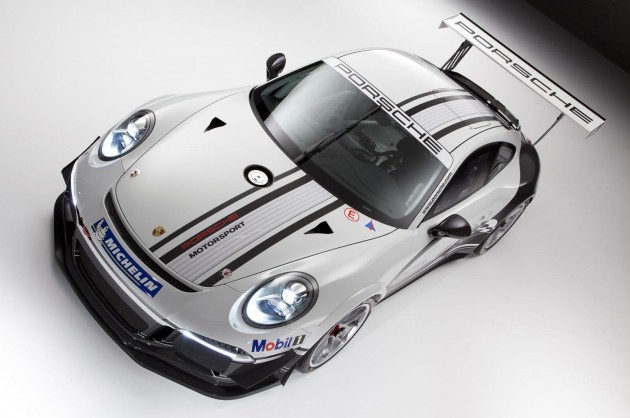 For the road car, Porsche says it will be an "extremely exciting 911 model, which awaits with new engineering highlights". This suggests it will come with some form of unique engine and powertrain setup, potentially with more power than any other 991 911.
From where we sit, there's at least three possibilities of what the car could be. One option is that it could be the new 911 Turbo, as this would represent the 'new engineering highlights' that Porsche is promising. Each generation of 911 Turbo that comes out almost always featured some form of advanced cutting-edge technologies, whether it's to do with the engine or the all-wheel drive system.
Another option is it could be the new 991 911 GT3, although, spy images from around the globe seem to prove prototypes are still in their development stages. The new GT3 is expected to show its face some time this year though.
The other option is, Porsche could simply be planning to unveil a 50th anniversary edition, of sorts, which would more closely connect with the model's birthday.
Of course, we could be wrong and something else completely different to these suggestions may arise.
The other car, which Porsche has confirmed, is the public debut of the 991 Porsche 911 GT3 race car. It features a 3.8-litre naturally aspirated flat-six producing 338kW. Porsche spoke about the racer, saying,
"This single-make cup racer is the latest version of the car, which is, with a total of 2,400 units, the best-selling and most successful sports car in the world."
The car will make its first race during the Porsche Supercup 2013 season.
Be sure to check back on our front page for plenty of Geneva updates throughout this week.