General Motors has developed a fuel-cell version of the Chevrolet Colorado called the ZH2 as part of a trial with the US Army.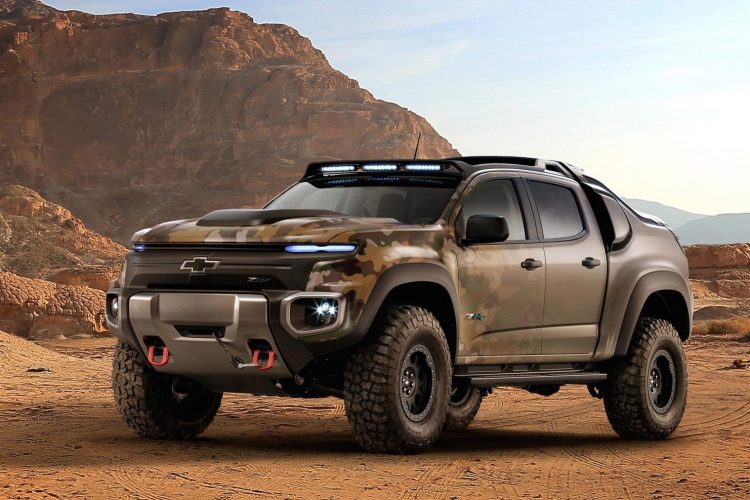 Based on a stretched wheelbase compared with the stock Colorado, the ZH2 is still undergoing testing at GM's Milford Proving Ground until early next year, before the Army puts it through field testing procedures. GM's Global Fuel Cell Activites boss Charlie Freese said:
"Over the next year, we expect to learn from the Army the limits of what a fuel cell propulsion system can do when really put to the test."
To distinguish it from the standard Colorado, it has 37-inch heavy duty tyres, a unique front and rear end with a completely different rear tub section.
The powertrain consists of a fuel cell that can be removed for an external power source where electricity isn't available. Water vapour emissions are also captured for use as drinking water.
One advantage of a fuel-cell electric vehicle (FCEV) is the stealth factor; the electric motors mean soldiers can creep around in near silence. They also generate less heat than a conventional engine, making them harder to detect on infrared cameras.
In addition to the ZH2, GM is also collaborating with the US Army on a fuel-cell underwater drone.