The NSW police highway patrol has just welcomed a new halo car to its fleet; a tweaked HSV Gen-F GTS. Although the car could potentially outrun quite a few would-be criminals, it will be used for demonstration purposes only.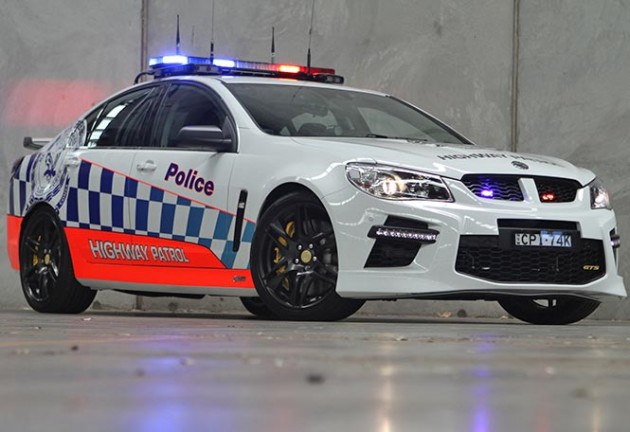 Joining vehicles such as the Porsche Panamera police car and previously introduced FPV GT 400 and Lotus Elise, the HSV GTS will be used to connect with younger generation drivers. It features a slightly tuned engine, not that the factory unit needs any kind of tweaking.
In standard form the Gen-F GTS is powered by a 6.2-litre supercharged V8 producing 430kW and 740Nm. The police car is tuned to develop nearer to 500kW, making it quite easily Australia's most powerful police car.
So, if the car won't be used for highway patrol duties and chasing down criminals, the question has to be asked, is it worth the taxpayer's money? Superintendent Stuart Smith, NSW Police Traffic Services headquarters, spoke about the car's duties, saying,
"It's designed to showcase our best police technology and also get people talking. This car is a conversation starter. Whether you're a young hoon or just curious, this car is an opportunity for offices to engage with the public and educate them about road safety."
Either way, it is one very cool police car. We're sure all staff are clawing to get behind the wheel.