Epic Swedish supercar maker Koenigsegg has revealed details of the 2013 Koenigsegg Agera R facelift which will debut at the 2012 Geneva Motor Show next week. Koenigsegg outlines a top speed of 440km/h.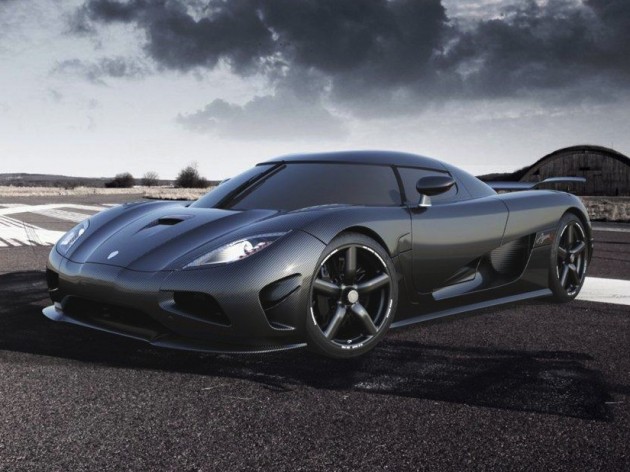 If the top speed is officially reached, it will make it the fastest production car in the world, overtaking the current crown-wearer, the Bugatti Veyron Super Sport which has a top speed of 431km/h.
The 2013 Koenigsegg Agera R facelift receives a number of updates which help the new car to be more lightweight. Highlights include an all-new world first hollow single-piece set of carbon fibre wheels, saving up to 20kg in unsprung mass, as well as a new lightweight exhaust section.
Koenigsegg has also adapted a new engine management system for the 5.0-litre twin-turbo V8, with improved versatility while sticking to OBD-II (on-board diagnostics) regulations. Changes have brought the redline up from 7250rpm, to a screaming 7500rpm.
Overall power output all rather depends on what fuel you put in the tank. On regular 98-octane petrol the Agera R produces 707kW – up from 692kW on the 7250rpm redline, or, if you're really in need of a wake-me-up, it can run on E85 85 per cent ethanol and churn out a massive 839kW – up from 820kW. Torque ranges from 1000Nm to 1200Nm.
All that translated into acceleration, Koenigsegg says 0-300km/h is done and over in 14.53 seconds, while 300-0km/h takes just 6.66 seconds. Top speed is rated at approximately 440km/h, however, an official test is yet to be conducted.
Other changes for the update include new side plates on the front bumper bar which provide up to 20kg in added downforce at 250km/h, an Ohlins Racing Triplex suspension system, and new 'nano-surfaced' cylinder sleeves for reduced friction and improved fuel economy – not that economy is going to be the first thing on your mind at over 400km/h.
The 2013 Koenigsegg Agera R will be available in left- and right-hand drive, and come with 120 litres of cargo space, and a detachable and storable hard top roof. Look forward to more updates/images on the car in our Geneva show coverage next week.