Porsche is reportedly working on a flagship 'GT4' version of the Cayman, equipped with a twin-turbo engine. It's set to be the first factory turbo Cayman in the model's history.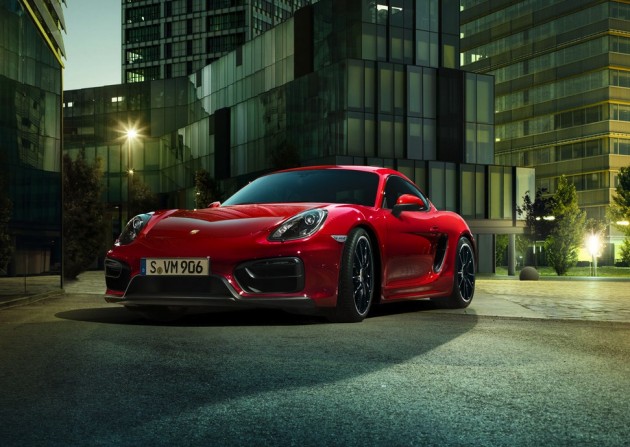 The GT4 is likely to be the 911 GT3 equivalent for the Cayman range. It's being pitched at the very top of the performance food chain for the Cayman, even overshadowing the recent Cayman GTS.
According to a CAR Magazine report, the new model will come with a 3.8-litre twin-turbo flat-six engine producing around 331kW (450hp). This would make it over 80kW more powerful than the current range-topping Cayman GTS (shown above).
Judging by spy images that have been published online and in print, the Cayman GT4 will feature a partially stripped out interior with bucket seats, a big rear wing, a roll cage at least as an option, extra cooling vents in the bodywork and new aero highlights, and a set of bespoke lightweight alloy wheels.
It's understood Porsche is creating a slightly new philosophy with the GT4 name – yet to be confirmed – so it doesn't step on the toes of the more focused 911 GT3 and GT2. Even so, it's expected to be quicker than a lot of other 911s in the showroom.
It's all early days yet and there is still a lot of speculation in the air. We'll be sure to keep you updated with more info as soon as it comes to hand.