Ford has unveiled the new Ford EcoSport just ahead of its debut at the 2012 New Delhi Auto Expo. The Ford Fiesta-based SUV will go on sale in Australia in 2013.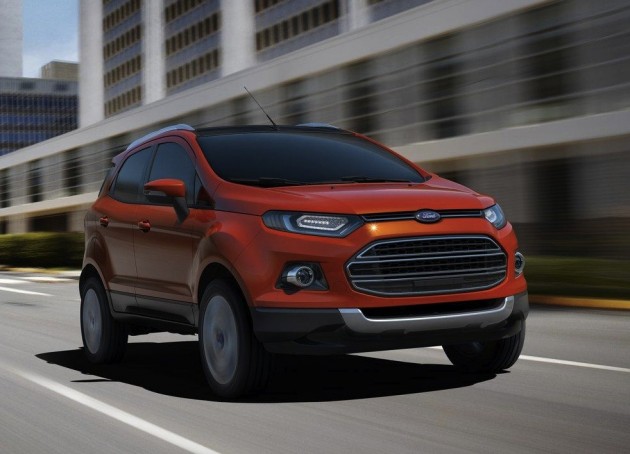 The Ford EcoSport will contribute to the every-growing sports utility vehicle market segment when it goes on sale internationally later this year, offering a jumped up body, matched with rugged and ready looks and a fuel-efficient engine.
The engine is a 1.0-litre Ecoboost item producing 88kW of power and 170Nm of torque. It might not sound like much, but it offers slightly more torque compared with the top-spec Fiesta with its 1.6-litre naturally aspirated four cylinder that produces 89kW/151NM.
Outright performance is not always the key to enjoying a vehicle anyhow. Actually, it is, but fun can still be had in other ways. Ford says the new Ford EcoSport will be an affordable package that will be sold in over 100 markets around the world.
Pricing in Australia is yet to be finalised, however, it is expected to enter the market at around $25,000. This would make it the cheapest SUV available. It will go on sale around halfway through 2013.